Carbon dioxide levels in the global atmosphere passed an ominous milestone for climate change in March, exceeding an average concentration of 400 parts per million for the first time ever, the National Oceanic and Atmospheric Administration announced Wednesday.
CO2 concentrations are the primary indicator of the heat-trapping gases that humans are putting into the atmosphere at record rates by burning fossil fuels. The March level, based on air samples taken from 40 sites around the world, is the highest in at least a million years.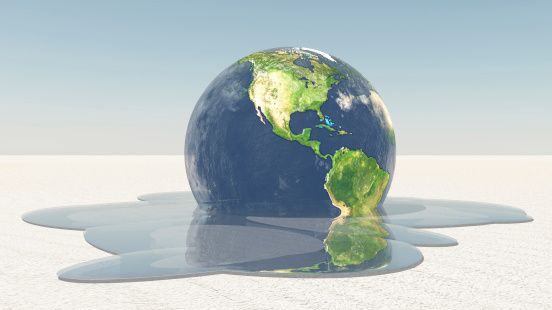 "Reaching 400 parts per million as a global average is a significant milestone," Pieter Tans, lead scientist of NOAA's Global Greenhouse Gas Reference Network, said in a news release.
"This marks the fact that humans burning fossil fuels have caused global carbon dioxide concentrations to rise more than 120 parts per million since pre-industrial times," he added. "Half of that rise has occurred since 1980."
James Butler, director of NOAA's Global Monitoring Division, warned that the outlook for decreasing greenhouse gas concentrations is bleak no matter what cuts governments may impose on man-made emissions. World leaders are due to meet in Paris for a UN climate summit later this year.
"Elimination of about 80% of fossil fuel emissions would essentially stop the rise in carbon dioxide in the atmosphere, but concentrations of carbon dioxide would not start decreasing until even further reductions are made and then it would only do so slowly," Butler said.
Sites in the Arctic and Hawaii had previously recorded CO2 concentrations over 400 parts per million. March was the first month global emissions reached that level.
"This event is a milestone on a road to unprecedented climate change for the human race," Dr. Ed Hawkins, a climate scientist at the University of Reading in England, told The Guardian. "The last time the Earth had this much carbon dioxide in the atmosphere was more than a million years ago, when modern humans hadn't even evolved yet."
NOAA noted that the emission rate in 2014 seemed to have stalled at 2013 levels, but stressed that "stabilizing the rate of emissions is not enough to avert climate change."