How does a 228-year-old company go, in the course of eight days, from assuring the credit rating agencies that its capital and liquidity are strong to filing for Chapter 11 and losing $1.6 billion of its customers' money? The circumstances surrounding the futures dealer's meltdown are slowly being learned. In new testimony before a Congressional subcommittee on March 28 and in prepared statements released two days earlier, two of the firm's former finance chiefs revealed at least one truth: that amid the chaos of those final days communications at the firm disintegrated. 
Information sharing was lacking between the finance departments of the parent and subsidiary units; between the legal and finance departments of the parent company; between the various treasury departments and finance chiefs; and between CEO Jon Corzine and his top executives. Such a breakdown would not be that notable if it didn't have potentially serious consequences: possible criminal or civil charges against the executives for the potential mishandling of customer money. The theory is that MF Global dipped into accounts where customer money was supposed to be segregated from the firm's own, and used the funds in an attempt to stave off a liquidity crisis.
The blow-by-blow account below was preceded by lots of other problems at MF Global. In 2009, a rogue employee trading in wheat futures caused a $141 million write-off. And last May, the securities dealer disclosed  that it held $6.3 billion in European bonds, spooking the markets. Moody's Investors Service didn't learn about the European sovereign-debt investments until Oct. 21. Three days later it downgraded the firm, sparking the series of events below.
The following account of those eight days in 2011 is based on the testimony of four figures: Henri Steenkamp, CFO of MF Global Holdings; Christine Serwinski, CFO for the North American broker-dealer; Laurie Ferber, MF Global Holding's general counsel; and Diane Genova, deputy general counsel for the investment banking arm of JPMorgan Chase.
Monday, October 24
In an email exchange with Moody's Investors Service, Henri Steenkamp, CFO of MF Global Holdings, says firm is in its strongest position ever as a public entity.
Moody's downgrades MF Global's debt rating to one-notch above junk status.
Tuesday, October 25
MF Global reports quarterly earnings two days early; records $192 million quarterly loss; shares decline by 48%.
CFO for the broker-dealer unit, Christine Serwinski, goes on vacation; Serwinski has resigned her position but is planning to start training her replacement on November 1.
Wednesday, October 26
The Securities and Exchange Commission (SEC) calls general counsel Laurie Ferber to request a meeting at MF Global's New York offices; Commodity Futures Trading Commission (CFTC) officials come along to assess segregated customer funds accounts.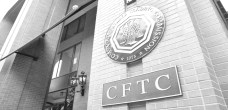 MF Global retains Evercore Partners to explore sale of all or part of the firm.
MF Global's broker-dealer unit borrows money from the subsidiary handling customer transactions, known as the futures commission merchant; unit misses the wire deadline to pay back the loan.
Thursday, October 27
Fitch Ratings and Moody's downgrade MF Global's debt to junk status.
CFO Serwinski learns that Wednesday's closing daily report of customer-account balances shows a deficit; believes that paying back the intra-company loan will fix shortfall.
JPMorgan Chase, MF Global's lending bank, puts the firm's account on "debit alert," prohibiting overdrafts; bank also suspends MF Global's intra-day credit lines.
SEC, CFTC meet with management at company's New York offices.
In Chicago, Chicago Mercantile Exchange audits daily segregation report for Wednesday, October 26, and uncovers no problems.
Steenkamp begins working with potential acquirers on due diligence.
Friday, October 28
According to Serwinski, fund segregation report shows account levels returned to positive as of close of business on Thursday.
MF Global begins a hunt for liquidity, spurred by margin and collateral calls as well as customer withdrawals.
JP Morgan sends team to assist MF Global in unwinding securities transactions and selling some securities; separately, JP Morgan finds overdrafts in some foreign-exchange clearing accounts of MF Global's U.K. affiliate; Corzine and others assure JP Morgan over the phone that overdrafts will be covered.
JP Morgan handles two MF Global wire transfers totaling $375 million, $200 million of which is from a customer segregated account; JP Morgan executive calls Corzine asking for a written confirmation that the funds are the firm's own; bank emails Corzine a proposed draft.
Corzine asks Ferber to review the letter requested by JP Morgan; Ferber says language is too "broad" and asks JP Morgan to revise.
Saturday, October 29
MF Global's treasury department tells Serwinski that Friday's daily report of the balances of customer-segregated accounts shows a shortfall again but tells her it reflected "reconciliation errors" and that the account was not really "under-segregated."
Board of directors convenes to get advice from MF Global's legal department on various issues.
JP Morgan sends revised confirmation letter to Ferber and calls twice to check on the status; after further discussion with JP Morgan, Ferber is finally satisfied with the revision and "turns the matter to a legal department colleague"; JP Morgan never receives a signed document back from MF Global.
Sunday, October 30
Serwinski cuts her vacation short by one day and flies back to Chicago; colleagues tell her segregated accounts are short almost $1 billion. She heads to office that evening to look for the accounting error.
Ferber updates SEC on a plan to auction off remaining securities on balance sheet, including European sovereign debt.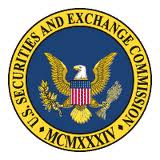 Board of directors meets to facilitate sale of MF Global; CFTC discusses bankruptcy contingency plan with Ferber and others.
Ferber is copied on an email from finance that says Friday report of customer segregated accounts reflects a $952 million deficit; a later email to her says the amount is $3 million.
MF Global employees notify the board that they are unable to resolve the deficit in customer segregated accounts; Ferber under impression the shortfall stems from a reconciliation discrepancy.
Holdings company CFO Steenkamp first learns of the issue with customer segregated funds.
Monday, October 31
Assistant treasurer hands Serwinski a piece of paper identifying "three categories of transactions" that accounted for the shortfall in the segregated accounts.
MF Global executives and outside counsel tell regulators of the deficit in the segregated funds accounts and say it can't be resolved in time to close a sale of the company that evening.
Serwinski asks Federal Reserve to open its wire facility early but is unsuccessful.
Firm is put under protection by the Securities Investor Protection Corp., prohibiting the company from engaging in any further financial transactions.
Counsel for MF Global Holdings file for bankruptcy protection in the U.S. Bankruptcy Court for the Southern District of New York.