Gap's quarterly same-store sales missed analysts' estimates, with the weak performance of its namesake brand offsetting comparable sales gains at Old Navy and Banana Republic.
The apparel retailer said overall same-store sales were flat in the third quarter, compared to estimates of a 1.1% increase. Comp sales at Old Navy and Banana Republic were up 4% and 2%, respectively, but the Gap brand showed a 7% decline.
On an adjusted basis, Gap earned 69 cents per share on revenue of $4.1 billion. Analysts had expected earnings of 68 cents per share on revenue of $3.89 billion.
"We are pleased to report continued solid performance from Old Navy, Banana Republic, and Athleta leading into the important holiday season," CEO Art Peck said in a news release.
"We are clearly not satisfied with the performance of Gap brand," he added. "We know this iconic brand is important to customers, and we are committed to taking the bold and necessary steps to ensure that it delivers value to shareholders."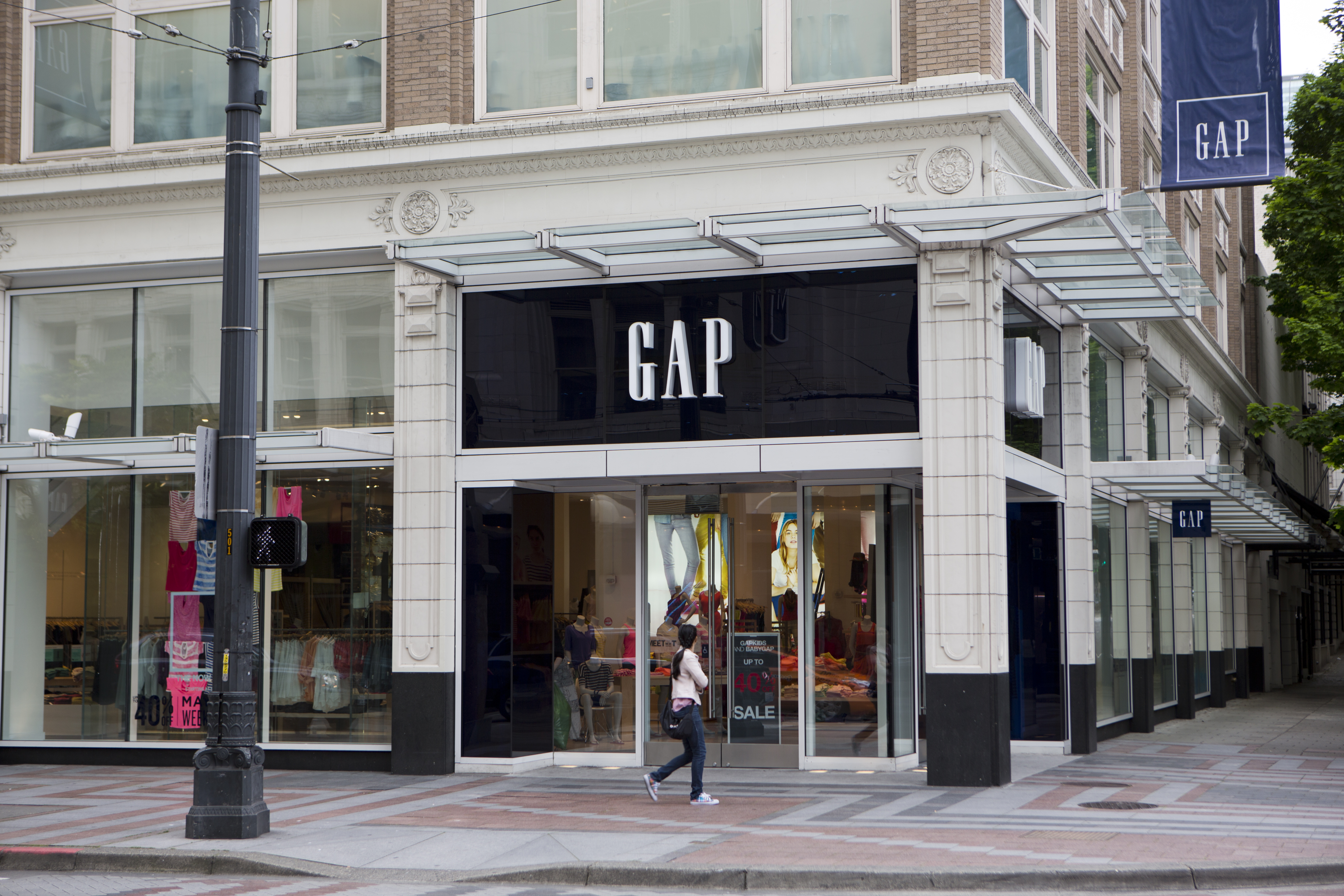 Gap shares fell 3.1% to $24.66 in trading Tuesday as the company also reduced its full-year guidance to between $2.55 and $2.60 per share from the previous forecast of $2.55 to $2.70 per share.
The Gap and Banana Republic brands are among the best-known U.S. mall brands but now only account for about 40% of Gap's total revenue.
In an earnings call, Peck said that of the 775 Gap brand specialty stores globally, there are hundreds of stores that "likely don't fit our vision for the future of Gap brand specialty store … These stores are a drag on the health and a drag on the performance of the brand."
The CEO said the company will focus on the "healthy core" of the brand to deliver future value and will "exit those that do not fit the future vision quickly."
"You have my commitment that while this type of strategic action on the [specialty store] fleet is overdue, I am going to take the action to get this one done and get this one behind us," he told analysts.
Image: Getty