Netflix shares tumbled in after-hours trading Monday after the company reported lower-than-expected subscriber growth, sparking fears that its expansion is slowing.
For the second quarter, Netflix added 5.2 million streaming users, well short of the 6.2 million it estimated in April. The additions included 4.47 million international subscribers and 670,000 domestic subscribers, compared to the April estimates of 5.9 million and 1.2 million.
Earnings came in at $384 million, or 85 cents a share, as revenue rose to $3.91 billion from $2.79 billion the year before. Analysts had expected earnings of 79 cents per share on revenue of $3.94 billion.
It was the first time in five quarters that Netflix missed its subscriber addition forecast. In late trading Monday, its stock fell 14.1% to $343.89.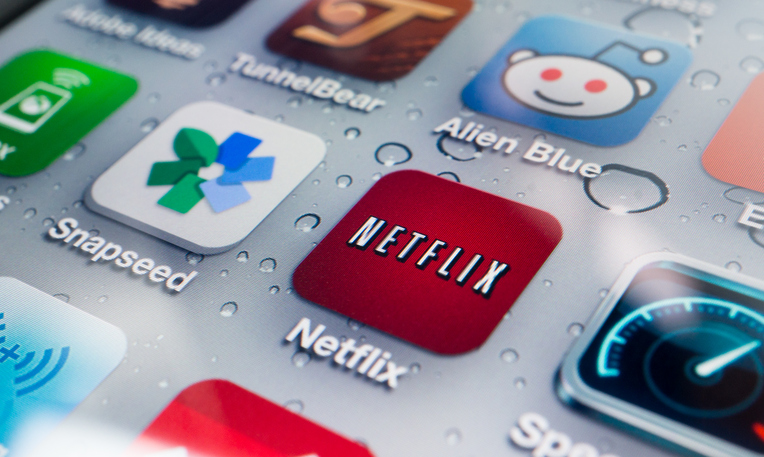 "We had a strong but not stellar Q2, ending with 130 million memberships," Netflix said in a letter to shareholders, acknowledging that "acquisition growth was lower than we projected."
Company officials were at somewhat of a loss to explain why subscriber growth was lighter than expected. "We've seen this movie of Q2 [subscriber net adds] shortfall before, about two years ago in 2016 — and we never did find the explanation to that, other than there's some lumpiness in the business," CEO Reed Hastings said in an earnings call.
But Gizmodo suggested that as Netflix "throws more money into filling out its content, it seems like the quality of its programming has been dropping. Earlier this year, analysts reported that its original shows are getting more thumbs down ratings from users."
As TechCrunch reports, the company has been on a content spending spree as it seeks to "attract a wider audience and lock them into [the] Netflix ecosystem. But it's still a tricky situation because it needs to convert shows … into actual subscribers."
Netflix has also been taking on debt to fund content acquisition, with its gross debt balance now standing at $8.4 billion.
"We continue to see debt as the most optimal choice, the most cost-effective source of capital for the company," CFO David Wells told analysts.