General Motors cut its profit outlook for the year, citing higher costs for steel and aluminum. Prices have risen since the Trump Administration imposed tariffs on the auto industry's two key raw materials. The company lowered earnings expectations to about $6 per share for 2018, down from its previous forecast of $6.30 to $6.60 a share.
"Recent and significant increases in commodity costs and unfavorable foreign exchange impact[s] of the Argentine peso and Brazilian real have negatively affected business expectations," GM said in its earnings release.
The company said it "anticipates these headwinds will continue" through 2018 and will cost $1 billion this year. It previously estimated those costs at about $500 million.
GM share fell more than 7% by 1:30 p.m.
Citing similar concerns, Fiat Chrysler cut its yearly outlook, sending its shares down 8%. Ford shares fell nearly 3%. Yesterday, Whirlpool said higher steel costs will reduce its profits.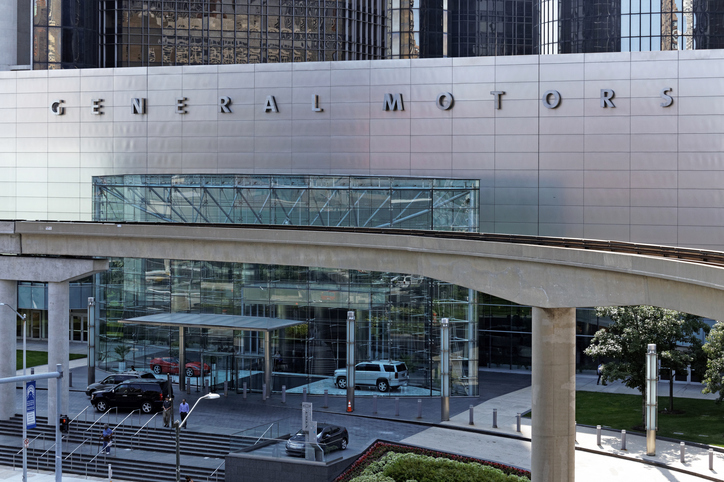 "The fundamentals of our business are strong and we remain focused on our plan — delivering great vehicles, developing technologies to transform personal mobility, and creating long-term shareholder value," GM Chairman and Chief Executive Mary Barra said.
GM reported net income of $2.39 billion for the second quarter, up more than 40%. Revenue for the three months ended in June was $36.76 billion, down 0.6% from the year before. The automaker's adjusted earnings were $1.81 per share. Analysts surveyed by Thomson Reuters had projected $1.78 per share.
Chief Financial officer Chuck Stevens told reporters the company delivered a "solid performance" in the second quarter "despite some fairly significant headwinds that have built throughout the year."
Stevens said tax cuts and low unemployment should keep vehicle sales level with, or only slightly below, 2017. In the second quarter, demand for GM SUVs and trucks grew, with deliveries rising 4.6 %, to 758,000, in the three months ended in June.
GM shares were down 3.68% this year through Tuesday.
Image: Getty