The Tax Cuts and Jobs Act (TCJA) slashed the corporate tax rate and levied a first-time U.S. residual tax on overseas earnings. But it also contained a lot more changes for finance and tax departments to contend with: among them, provisions to encourage companies to locate new intangible investments in the United States.
Those changes will create headaches for some U.S. multinationals.
Corporates have spent years meticulously building financial structures to optimize tax treatment around the world. Some of those structures will now have to be revamped, because the new law fundamentally changes many of the principles on which they are built.
A major argument used to support reform was tax simplification, achieved in part by introducing a territorial tax system in which companies were taxed on only domestic income.
To pay for cutting the corporate tax rate to 21% from 35%, Republicans introduced tax-generating provisions that introduced complex elements of worldwide taxation, albeit at a much lower rate, creating a hybrid system.
A relatively straightforward and presumably early step for companies will be determining what to do with cash that was "trapped" overseas to avoid the U.S.'s high corporate rate, as well as what to do with the financial structures for holding and investing that cash.
So far, companies have said little that is definitive about their intentions.
In fact, 43% of corporate finance executives say their companies won't fully deploy repatriated cash until at least late summer, and another 28% for a year or more, according to the NeuGroup, a company that provides forums for finance executives.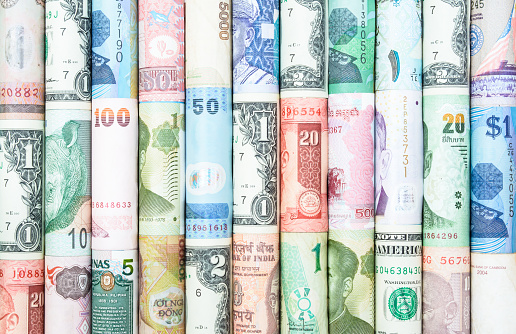 Surveying executives at its meetings this year, NeuGroup Peer Research found that 49% of finance executives anticipated that at least some of the proceeds would go to repurchasing shares. About 42% said they would pay down debt and 40% said they would use some of the money for M&A deals. In contrast, only 28% said the funds would go to capital expenditures.
The deliberate pace is unsurprising.
Multinational corporations, often operating in tens if not hundreds of jurisdictions, must work through thorny issues such as withholding (also called "retention") taxes and dividend restrictions that differ by country, says Jeffrey Mensch, managing director, head of strategic structure advisory, Deutsche Bank.
They must also determine their optimal cash-reserve levels, supporting funding needs while appeasing investors, now that cash will no longer be restricted from being returned to the United States.
"Companies are going through their international financial structures, analyzing local rules for moving cash, and then tying that to the new U.S. rules," Mensch said.
For example, foreign affiliates facing big tax bills on payments to U.S. parent companies may opt instead to loan the cash back to the United States or find ways to use the cash overseas.
Snagging Profit Shifters
Perhaps the biggest challenge for multinationals will be complex provisions encouraging them to maintain a greater presence in the United States and ensuring they pay at least some tax on overseas earnings.
The TCJA's Global Intangible Low-Tax Income (GILTI) provision, for example, requires an especially complex calculation to ensure a residual U.S. tax of at least 10.5% when the foreign effective tax rate is less than 13.125%.
The tax is aimed at companies that have moved intellectual property (IP) and other revenue-generating assets to affiliates in low-tax jurisdictions and typically charged the U.S. parent a fee, shifting profits offshore.
In a May securities filing, Johnson & Johnson said GILTI increased its worldwide effective tax rate by 2.6% in the first quarter of 2018.
Despite the tax hit, Deutsche Bank's Mensch is skeptical that affected companies will return assets back to the United States. The new 21% corporate rate is still significantly higher than ultra-low-tax jurisdictions such as Ireland and the Netherlands, and state and local taxes increase the overall U.S. rate even more.
The lack of regulatory guidance from the Internal Revenue Service may also stall action.
"Why do something now if you might find out later you didn't have to?" Mensch said.
For that reason, says Kathleen Dale, principal, international tax, at KPMG, it is essential for companies to model the various provisions and resulting scenarios, adjusting them as regulatory guidance and any changes to the law occur.
"So far, clients haven't been able to bring [the provisions] into an integrated model, but there likely will be some very counterintuitive results, especially with the utilization of foreign tax credits," she says. If Congress "tweaks GILTI, all of a sudden [a business] may have BEAT [base erosion and anti-abuse tax] or foreign-affiliate costs [it] didn't expect."
GILTI applies only to controlled foreign corporation (CFC) entities in which U.S. shareholders own 10% or more of the interest in the entity, and cumulatively those shareholders control more than 50% of voter value. Therefore, one of several ways to mitigate the impact of GILTI may be for companies to operate through foreign branches rather than foreign corporations.
Feel the BEAT
A bigger issue for multinationals that moved their corporate headquarters and other profit centers to low-tax jurisdictions will be the minimum BEAT (base erosion and anti-abuse tax) imposed on payments to foreign-related parties, Dale says. That tax could impact an organization's cash as well as its profit-and-loss numbers.
The BEAT is an additional tax on corporations with average annual gross receipts for the last three years of more than $500 million that make "base-eroding payments to related foreign persons" of 3% or more of their deductible expenses, or 2% for certain banks and securities dealers.
BEAT, after taking into account several other factors, levies a 5% tax on income in 2018 and 10% thereafter.
Mensch said one solution to reduce BEAT is for companies to step up short-term borrowing in the U.S., replacing intercompany arrangements. Indications such as short-term rates widening suggest some companies are pursuing that approach, he said, but many may have shelved the issue until next year, when the tax doubles.
Assuming multinationals' elaborate pooling structures to manage cash in specific regions and worldwide are used correctly (i.e., to offset credit and debit balances in different subsidiaries) they should not be impacted by GILTI or BEAT, says Susan Hillman, partner at consultancy Treasury Alliance Group.
However, pooling structures could raise red flags if the pool is led by a company's overseas treasury center or other entity that is making payments or loans and charging pool members fees for those services.
"They'll have to take apart the payments to characterize them for BEAT — is it a royalty, a payment for services, [or] costs related to manufacturing?" Hillman asks. "It sounds like a lot of additional work and documentation will have to take place."
Time to Reexamine
GILTI and BEAT are unlikely to persuade pharmaceutical companies and others that have long-established operations, R&D, IP, and other assets in low-tax jurisdictions to move them back to the United States. But the drop in the U.S. corporate rate warrants a re-examination of those structures.
Ultra-low tax rates in a handful of jurisdictions, such as Holland and Switzerland, have made them the obvious locations for multinationals to place in-house banks and other revenue-generating assets, says Hillman. Now, the less extreme differences in corporate rates may elevate other key factors, including labor costs, local expertise, and, perhaps most importantly, treaty networks.
"If my company already has a treasury center in the Netherlands, I'm probably not going to dismantle it and move it somewhere else because of a more favorable U.S. tax rate," Hillman says.
However, companies with less-established assets of that kind overseas, or those considering moving such assets "may now look at other locations, because tax isn't necessarily the biggest driver anymore," she adds.
Given the new tax law's uncertain future, corporates are wise to try to ensure that any long-term changes to their global financial structures are well grounded, both operationally and financially.
A company operating on that premise would still be in a good place in those respects if the law were altered, says Dale.
On the other hand, "if the company contorted its structure to avoid or avail of recent tax law changes, [management would need to] be aware that the changes may not be here to stay."
John Hintze is a freelance writer based in Newark, N.J.
Image: Thinkstock