The maker of the iconic Gibson guitars has filed bankruptcy to reduce a debt load that it accumulated in trying to transform itself into a lifestyle brand.
Gibson Brands plans to reorganize around its core musical instruments business, pinning the blame for its troubles on its "innovations" division. It said it had reached an agreement with senior secured noteholders that provides for the restructuring of its balance sheet.
The company has more than $500 million of funded debt obligations due to mature on July 23. Lenders have agreed to provide a new loan of up to $135 million to keep Gibson operating during the bankruptcy process.
Gibson CEO Henry Juszkiewicz noted that as part of an operational restructuring over the past 12 months, the company had sold non-core brands, increased earnings, and reduced working capital demands.
"The decision to re-focus on our core business, musical instruments, combined with the significant support from our noteholders, we believe will assure the company's long-term stability and financial health," he said in a news release.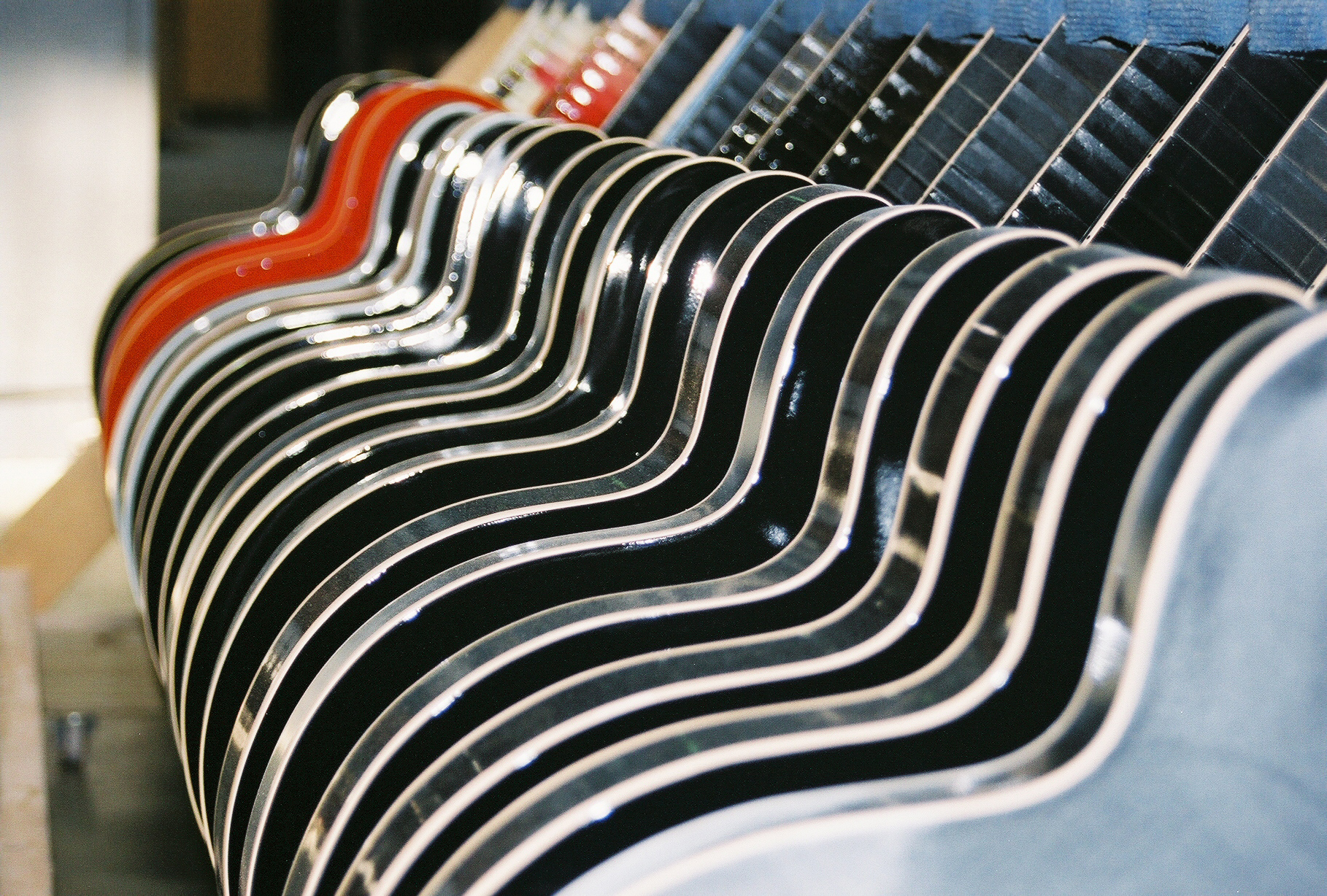 According to The Tennessean, the Chapter 11 filing follows "years of financial turmoil" and the failure of Juszkiewicz's "innovations" strategy of evolving Gibson into a lifestyle brand amid declining international guitar sales. The company acquired electronics companies that made headphones, speakers and turntables.
"As Gibson took on more debt to acquire Phillips, Onkyo and other electronics companies, its annual revenue grew and its profit margins shrunk," The Tennessean said.
In 2010, Gibson brought in $300 million in total sales and reported an EBITDA margin of 12.9% on its balance sheet. By 2015, Gibson was doing $2.1 billion in annual revenue, but its margin had dropped to 4%.
In a court declaration, Chief Restructuring Officer Brian Fox said the innovations division "became trapped in a vicious cycle in which it lacked the liquidity to buy inventory and drive sales while at the same time it lacked the liquidity to rationalize its workforce to match its diminished operations."
Gibson still enjoys 22% of the market for electric guitars, and a 40% market share for guitars selling for more than $2,000.
Photo: Getty Images