After reviewing more than 40 potential locations, General Electric on Wednesday said it would move its global headquarters from Fairfield, Conn., to Boston, to take advantage of better corporate tax rates and incentives and capitalize on local tech talent as the company tries to lead "the digital transformation of industry."
"We want to be at the center of an ecosystem that shares our aspirations," GE's chairman and chief executive Jeff Immelt said in a press release. "Greater Boston is home to 55 colleges and universities. Massachusetts spends more on research and development than any other region in the world, and Boston attracts a diverse, technologically fluent workforce focused on solving challenges for the world. We are excited to bring our headquarters to this dynamic and creative city."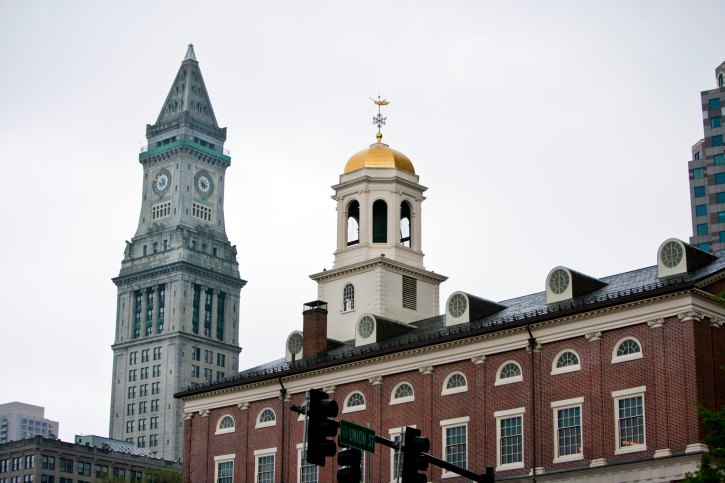 GE would also enjoy a lower tax rate and better incentives from both the state of Massachusetts and the city of Boston. Tax Foundation analyst Jared Walczak told Reuters that Connecticut's corporate income tax rate is nominally 7.5%, but GE likely pays an effective rate of 9% due to surcharges on growth income, versus 8% in Massachusetts.
Connecticut also has many corporate tax structures that are less favorable than other states', such as rules that could put more of GE's global sales within Connecticut's grasp, and those probably also tipped the decision, Walczak said.
"Given the cost of corporate relocation, I suspect that GE anticipates substantial tax savings from the move," he told Reuters.
Moreover, Massachusetts would provide up to $120 million in grants and other incentives and the city would provide property tax savings of up to $25 million. GE also is eligible for $1 million in workforce training grants, and up to $5 million to foster relations between the company, research institutions, and universities.
There is no material financial impact to GE related to the cost of the move, and the company plans to sell its offices in Fairfield, Conn., and at 30 Rockefeller Plaza in New York City to further offset the cost of the move.
The content of GE's headquarters would also change, "with more emphasis on innovation."
In Boston, GE would have roughly 800 people; 200 from corporate staff and 600 digital industrial product managers, designers, and developers split between GE digital, current, robotics, and life sciences. A GE Digital Foundry would be created for co-creation, incubation, and product development with customers, startups, and partners. The remainder of the administrative staff would be placed in shared-service operations throughout the company.
Photo: Thinkstock