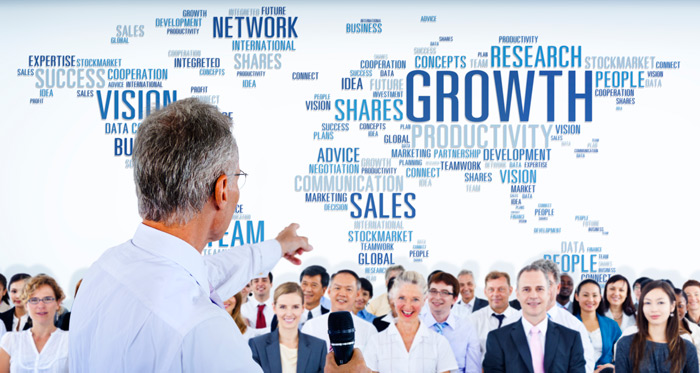 As businesses face future challenges, such as those involving cyber security, developing and retaining talent, big data analytics, new technologies, and mobile platforms, they have two choices. Capitalize on the opportunities, or plateau and crumble. If companies can see –and, likewise, get their finance team members to see — challenges as opportunities, they can turn disruptions into successes.
Cyber Security
An important cyber security issue is the disclosure of incidents to investors. When and what should you disclose? How much detail should you get into? According to a Bloomberg BNA report, "If the attacks were not material, then the companies do not have to go into detail regarding who, what, when or where. … [B]ut they should make the blanket statement that cyber attacks have occurred in the past, and are likely to occur in the future." Companies should, however, disclose that cyber attacks are successfully mitigated in order to maintain the confidence of investors.
Developing and Retaining Talent
What about talented finance professionals? Some of your best may already be in-house. The Wall Street Journal says, "It's less expensive to retain and develop homegrown talent than to hire it from the outside. Experts recommend creating in-house leadership development programs that single out so-called high-potential employees." Make it a point to seek out and develop potential within what you already have. After all, cost reduction is always a priority and developing in-house talent is a major factor that is sometimes overlooked.
Data Analytics and Technology
Understanding the vast amount of data analytics at your disposal is the first step in making informed decisions; and the faster you learn the better. "The quicker CFOs can uncover insights, the quicker they can make insight-driven decisions and take actions that can improve the company's performance, " Brian McCarthy, managing director for Accenture Analytics, wrote in a column that appeared in CFO. Some companies may not be able to keep pace with emerging technologies that appear faster than they can be truly understood. The learning curve may be daunting, but a look at McCarthy's three-step process on agility and you'll be well on your way to a successful data plan.
Mobile Money Management
Mobile money management may make more cents than you think (pun intended). Mobile gives finance professionals a competitive advantage. Frank Byrt of AccountingWeb, citing a survey of 955 finance professionals conducted by Bill.com, says that those who have embraced mobile financial management have found themselves to be more efficient and effective. Nearly half of the respondents plan to expand their mobile use to sending reminders, adding notes to documents stored in the cloud and managing their cash flow. Mobile is an inevitable step to take that forward-thinking CFOs have already embraced.

As the finance function becomes increasingly important to a company's success, CFOs must be the cornerstone of business operations. The challenge is that the roles and responsibilities of senior finance executives are constantly changing. Here are some stories about crucial issues CFOs are sure to face in 2016.
Read, Enjoy, and Share.
Disruptive Innovation: A Flawed Idea? – Executives say they want disruptive innovation, but what they really crave is "managed evolution," says John Parkinson. Read more.
On the Eve of Disruption – Before an innovative new entrant upends your market and steals your customers, find a way to do it yourself. Read more.
In Search of Finance and Accounting Talent – How do you find the people that have the skills to succeed in a more judgment-based role? Read more.
Finding the Right Talent for Projects: A Gift that Keeps on Giving – Here's the best way to cut down on waste in the management of projects and programs. Read more.
Clearer Definition of a Business Called Boon for CFOs – FASB wants to narrow the definition of a business, making it easier for companies to report that they're merely acquiring an asset. Read more.
CFOs Reveal Their Top Issues for 2016 – What will CFOs be spending their time on next year? Preserving margins and sustaining or improving earnings performance top the list, says Protiviti. Read more.
Benefiting from the Disruption in Data Mining Software – The increasing adoption of an open-source tool is putting pressure on vendors of proprietary software to lower their prices for data-mining solutions. Read more.