Under pressure from activist investor Carl Icahn, AIG on Thursday announced a major shake-up of its management team, including the replacement of chief financial officer David Herzog.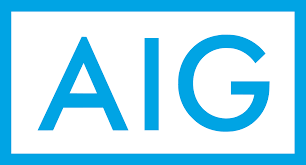 Sid Sankaran, the insurer's chief risk officer, will take on the CFO role after AIG files its 10-K for 2015 early next year. Also, John Doyle, head of commercial insurance, will be replaced by Rob Schimek, a former CFO of that unit who currently is chief executive of the Americas.
"Our new management structure will ensure we have strong end-to-end accountability within the customer segments, so we can transform into a more efficient, less complex organization with accelerated decision-making in response to our clients' needs," AIG president and CEO Peter Hancock said in a press release. "We are moving forward with a continued sense of urgency on our four strategic priorities: narrowing our focus on clients, products, and geographies where we can grow profitably; driving for efficiency; growing through innovation and optimizing our data assets and client relationships; and returning excess capital to shareholders."
Analysts told Bloomberg that the list of departing AIG executives was "a mixed bag." Herzog had been CFO since late 2008. He helped the insurer recover from its bailout earlier that year, and in October of this year he was appointed to the Federal Advisory Committee on Insurance by the Treasury Department.
"We are very surprised by Mr. Herzog's departure," Piper Jaffray analysts led by John Nadel said in a note. "We think Mr. Herzog is likely to land a new role within the industry very quickly. On the other hand, we are less surprised by the departure of Mr. Doyle given the recent lack of any significant improvement in commercial results."
The list of departures also includes Jose Hernandez, who led the Asia-Pacific region, and Eric Martinez, who was executive vice president of global claims and operations. AIG has taken longer than it previously planned to integrate its America International Underwriters (AIU) unit with Fuji Fire & Marine in Japan and struggled with underwriting losses on property-casualty coverage, according to Bloomberg.
"The operating performances of the key divisions has deteriorated," John Heagerty, an analyst at Atlantic Equities, said in a note Thursday before the departures were announced. "We see considerable headwinds remaining — a deteriorating commercial insurance market, low interest rates and the strong U.S. dollar."
AIG's shake-up of its management team was most likely due to pressure from Icahn, analysts say. The billionaire investor in October said that Hancock should break up AIG into three separate companies, one selling life insurance, a second offering property-casualty coverage, and a third backing mortgages. Icahn also mocked Hancock's inability to generate a 10% return on equity, Bloomberg said.