The European Commission on Friday released preliminary findings of an ongoing investigation on whether Luxembourg's corporate income tax deal with Amazon complies with the European Union's rules on state aid. The bottom line? Amazon will not likely have to pay penalties, only back taxes, a Forbes article noted on Friday.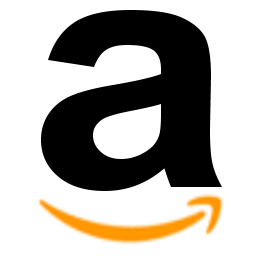 Amazon's subsidiary Amazon EU Sàrl, which is based in Luxembourg and records most of Amazon's European profits, pays a tax-deductible royalty to a limited liability partnership established in Luxembourg but is not subject to corporate taxation in Luxembourg, according to the commission's press release when it opened the investigation in October.
As such, the subsidiary's taxable profits are underestimated, giving it "an economic advantage to Amazon by allowing the group to pay less tax than other companies whose profits are allocated in line with market terms," the EC release said.
"National authorities must not allow selected companies to understate their taxable profits by using favourable calculation methods," Joaquín Almunia, the commission's vice president in charge of competition policy said in the release.
"It is only fair that subsidiaries of multinational companies pay their share of taxes and do not receive preferential treatment which could amount to hidden subsidies. This investigation concerning tax arrangements for Amazon in Luxembourg adds to our other in-depth investigations launched in June. I welcome that cooperation with Luxembourg has improved significantly," he said.
A Financial Times article on Friday reported that the case has broader implications in that it highlights how other multinational companies located in Luxembourg pay "negligible tax," putting pressure on the commission's president, Jean-Claude Juncker, who was Luxembourg's premier when the Amazon tax deal was negotiated in 2003.
Other companies being investigated by the commission are Apple, Starbucks and Fiat, which all could face significant clawbacks if the commission rules against them, according to a Wall Street Journal article Friday. A person "familiar with the matter" said Amazon could have to pay back up to hundreds of millions of euros, the WSJ reported.
Luxembourg's tax authority told the WSJ that it was "confident that the allegations of state aid in this case are unsubstantiated and that it will be able to convince the commission in due time of the legitimacy of the tax ruling."
An Amazon representative said the company did not receive special tax treatment, the WSJ wrote. "We are subject to the same tax laws as other companies operating here," the spokesperson reportedly said.