Warren Buffett may be calling for higher personal taxes on wealthy individuals like himself, but that hasn't stopped him from trying to reduce the tax bill for Berkshire Hathaway.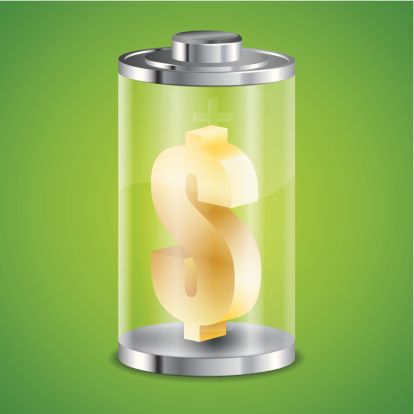 For the third time this year, the "Oracle of Omaha" has structured an acquisition so that he avoids capital gains taxes on stock that has appreciated. In his latest "cash-rich split-off" transaction, he announced Thursday that he is swapping Procter & Gamble stock worth about $4.7 billion in exchange for P&G's Duracell unit, one of the world's best-known battery makers.
As the New York Times notes, Berkshire paid roughly $336 million for its stake in P&G. With the stake now worth many times that, it might have owed more than $1 billion in taxes if it had sold the shares on the open market.
The maneuver "falls within guidelines set by the Internal Revenue Service that allow for corporate businesses to be sold using stock without taking a big tax hit," the Times said.
P&G also benefits because "cutting out the 35% capital gains allows them to do this at a price that's more attractive for Berkshire," Richard Cook, co-founder of Cook & Bynum Capital Management, told Bloomberg.
Buffett's similar deals this year have included handing over a holding in Phillips 66 in exchange for its pipeline-flow-improver business and swapping a stake in Graham Holdings for cash, a Miami television station, and Berkshire stock that Graham held.
Each transaction "was structured as a tax-free reorganization under the Internal Revenue Code," Berkshire said in a regulatory filing. "As a result, no income taxes were provided on the excess of the fair value of the businesses received over the tax-basis cost of the common stock of Phillips 66 and Graham Holdings Company exchanged."
Buffett has denied any inconsistency between his advocacy of personal income tax reform and the tax-reducing structuring of his acquisitions.
"I will not pay a dime more of individual taxes than I owe, and I won't pay a dime more of corporate taxes than we owe," he told Fortune magazine this year.
Source: Bloomberg
Image: Thinkstock