The U.S. Securities and Exchange Commission has accused a Silicon Valley software company of misstating revenues by falsifying the timesheets of offshore employees and ordered its former CEO to refund $2.5 million in bonuses and stock profits he received while the accounting fraud was occurring.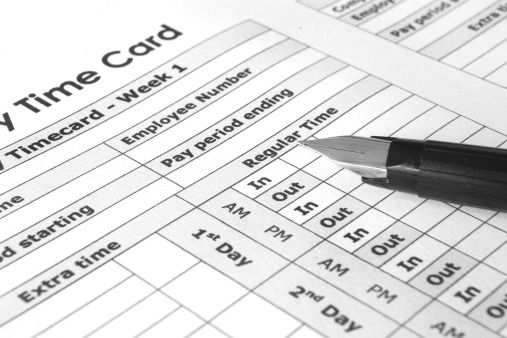 Two Saba Software vice presidents orchestrated a scheme in which U.S.-based managers directed customer-service reps in India to either falsely record time that they had not yet worked, or to purposely fail to record hours worked during certain pay periods. The vice presidents were trying to conceal budget overruns from the company's management and finance divisions, the SEC said Wednesday in an order instituting a settled administrative proceeding.
As a result of the improper time-reporting, the order states, Saba "reported false financial results in at least 40 filings with the Commission and dozens of press releases," cumulatively overstating its reported pre-tax earnings by approximately $70 million from October 2007 to January 2012.
In a separate order, the SEC invoked the "clawback" provision of the Sarbanes-Oxley Act against Saba's founder and former CEO Babak "Bobby" Yazdani. While not charged with misconduct, Yazdani, who resigned in March 2013, is required to reimburse Saba the $2.5 million he earned in incentive awards and bonuses and profits from sales of company stock.
"CEOs and CFOs can be deprived of bonuses and stock profits if there is misconduct on their watch that requires a restatement by their employer," Andrew J. Ceresney, director of the SEC's Division of Enforcement, said in a news release. "We will not hesitate to pursue clawbacks in appropriate cases."
To settle the SEC's charges, Saba agreed to pay a civil penalty of $1.75 million. Company vice president Patrick Farrell will pay disgorgement and prejudgment interest of $35,017 and a penalty of $50,000, and vice president Sajeev Menon agreed to pay disgorgement and prejudgment interest of $19,621 and a penalty of $50,000.
According to the SEC, the accounting fraud occurred throughout Saba's professional services organization but Farrell and Menon were the most senior managers involved in the improper time-reporting and "understood the impact that these improper practices had on Saba's reporting of professional services revenue."
Saba stock fell 5% to $13.00 in trading Wednesday before rallying to close at $13.45.
Image: Thinkstock