There may still be a dearth of female CEOs (Marissa Meyer and Mary Barra notwithstanding) but there's one area in business where women have been gaining in numbers— board nominees at large U.S. firms.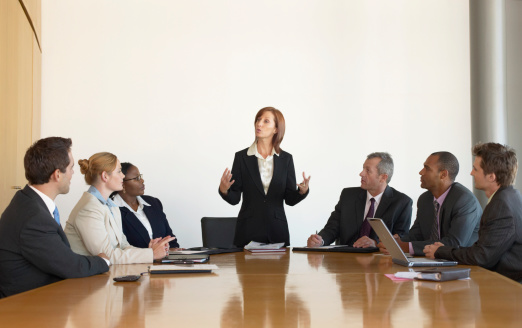 According to a report by the Institutional Shareholder Services, the percentage of women tapped for possible board posts has doubled since 2008. Entitled "Gender Diversity on Boards: a Review of Global Trends," the report finds that in 2014 almost 30% of new board nominees for S&P 500 companies have been women. This number is a 15% increase from 2008.
The data also shows that for Russell 3000 companies this year, women constitute 22% of all new board nominees. In an article on this study, Fortune notes that this figure "doubles those companies' 2008 tally of 11%."
However, the news isn't unanimously promising. The publication notes that "the number of sitting directors who are women has not increased at such a rapid rate as the number of nominees, however."
Generally, women make up 18.7% of the boards at S&P 500 companies, which is up from 16.3% in 2011. But the increase in women among the board nominees does signal a commitment to improving gender diversity, says the study's author Edward Kamonjoh.
Companies in the household goods and personal products sectors had the highest number of women among its board members between 2008 to now, "with women averaging 33% of the overall directors in that industry over that period."
Food, beverage and tobacco followed with women making up 21.2% of sitting board members on average during that roughly six-year period. At the bottom was the energy industry, which had on average a 10.9% female board presence from a six-year period.
The study looked at 4,100 companies in 25 markets.
Source: Fortune Boardroom breakthrough: Gender diversity is flourishing among board nominees.
Image: Thinkstock