The EU's antitrust watchdog will provide details Tuesday of its investigation into whether Apple received a sweetheart tax deal from the Irish government that amounted to illegal state aid.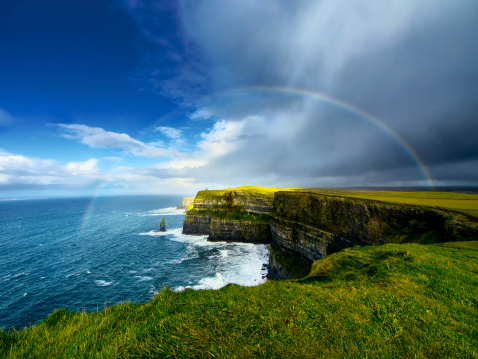 The European Commission announced in June that it was investigating tax breaks granted to Apple in Ireland, Starbucks in the Netherlands and Fiat Finance and Trade in Luxembourg as part of a crackdown on aggressive tax avoidance by multinational companies. Possible remedies could include the recovery of illegally granted tax aid.
The next procedural step, expected Tuesday, is for the commission to formally describe the scope of its investigations into Apple and Fiat and explain why it believes the cases are worth pursuing.
"The commission will argue that backroom tax deals it believes were struck between Apple and the Irish government and Fiat and the Luxembourg government could constitute a breach of EU regulations on state aid," the BBC reports.
The New York Times says that Apple is "likely to be at the center of attention in this next step because of the way it and some other major American companies have conducted their tax affairs. Apple has long insisted that it has fulfilled its tax obligations toward the United States and that it has made no special arrangements with Ireland."
"The investigation of Apple could have major repercussions outside Europe, particularly for American companies," Andrea Biondi, director of the Center for European Law at King's College London, told the NY Times.
Ireland's corporate tax rate is set at 12.5%, the NY Times noted, "but Apple enjoys an effective rate of tax of 2%, due to the way it channels overseas sales through its subsidiaries."
Apple has denied that it has any special tax arrangements with Ireland, saying it pays all the taxes it owes. According to the BBC, Apple's potential liability could amount to billions of euros if it is found to have received benefits it was not entitled to.
The European Commission has yet to give a date for publication of details about the Dutch case involving Starbucks.
"It is well known that some multinationals are using tax planning strategies to reduce their global tax burden," Joaquin Almunia, the commission's vice-president for competition policy, said in announcing the investigations. "These aggressive tax planning practices erode the tax bases in our member states."
Source: BBC EU to decry Apple's Irish tax deal
Image: Thinkstock