For every company that thrives in a foreign market, probably five companies stumble.  The complexities of entering a foreign market can result in many strategic mistakes and missteps. Even businesses that eventually "win" in a geographic region can teeter on the edge for years. Wal-Mart, for example, stormed Japan in the late 1990s, hoping to export its supply chain practices and "everyday low price" model to a distinctly different consumer shopping culture. The giant discounter struggled until recently.
Cross-border acquisitions in high-growth countries are particularly hazardous. Law firm Freshfields studied merger transactions valued at $750 million or more since 2008 and found that 38 percent of the deals over $2 billion encountered some kind of issue, the most common being regulatory probes (51 percent). About 22 percent of the deals encountered "disputes such as activist protests and quarrels with landowners and employees," Freshfields says.
Still, companies go where the growth is, and many high-growth opportunities remain in emerging markets and developing economies, despite recent setbacks. The International Monetary Fund forecasts  5.1 percent growth in emerging markets in 2014, compared with 2 percent for advanced economies. In recent years companies like Yum Brands, Starbucks, and W.W. Grainger have significantly enlarged their franchises through forays in foreign markets.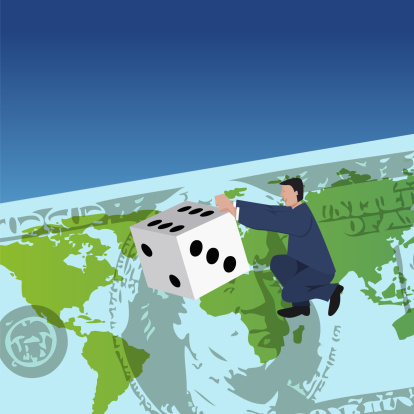 The problem is many companies move into new regions or countries without a firm grasp of the culture or the investment environment, or how the companies there operate; therefore, they get the risk-reward ratio wrong, says professor Andrew Karolyi, who runs the The Emerging Markets Institute at Cornell's Samuel Curtis Johnson School of Management.
To avoid costly missteps, says Karolyi, companies should account for and measure the following six categories of risk when contemplating  move into another country:
1). Market-capacity constraints. Some markets into which a company sells product, raises capital or invests capital may be constrained because of their size, lack of liquidity or degree of concentration. Any one factor may prevent a company from entering successfully, says Karolyi.

2). Foreign investability restrictions. Emerging-market countries have rules and regulations on foreign access. These regulations may prevent entry or block the ability to return profits back to a headquarters country, and they are more binding in some countries than others. The restrictions can be costly; for example, China has a longstanding policy of requiring foreign companies to transfer technology to the local Chinese partner in exchange for access to a market.
[contextly_sidebar id="8b2251a9c55c5a9528ce86b2b427f7aa"]
3). Operational inefficiencies. These inefficiencies apply to the governmental bureaucracy in a country. A public pension fund investing in South Africa faces clearance and settlement systems that are more challenging than at home, for example. A corporation that wants to set up a brand new subsidiary in a foreign country has meet all sorts of registration filing and regulatory requirements. "There are lots of delays in approval of licenses and licensing agreements," says Karolyi. "All of it revolves around central agencies that govern how business is done."

4). Governance and transparency. Many companies in emerging markets are large,  often family-owned and have controlling interests in a range of industries. They are also opaque — joint-venture partners or acquirers have difficulty discovering how a partner or target firm is managed and governed. That makes it hard for a foreign business to execute any kind of investment.

5). Legal protections. When a transaction goes awry, any dispute needs to be resolved. The differences in the quality of legal protections for foreign investors varies widely.

6). Political risks. A company setting up a joint venture in an emerging market can face a very unpredictable, aggressive state government. The state could exert its control over an industry and potentially even undermine an investment outright. "There are many instances in which there have been softer and harder forms of expropriation by a state to dominate markets," Karolyi says. Matt Herman, head of Freshfields Bruckhaus Deringer's U.S. corporate practice, says: "Bigger deals attract more problems, because the buyer is potentially affecting competition on a much larger scale."
Image: Thinkstock