Imagine a world where an enforcement agency – the Securities and Exchange Commission, say – starts encouraging corporations to omit disclosures of non-material information from their financial statements. Further, the regulator makes a solemn vow not to punish companies that omit such disclosures.
In such a peaceable kingdom, regulators would ultimately get out from in between companies and their investors. Accounting standard-setters would then nudge the users of financial statements to ask preparers directly to voluntarily disclose new, more relevant data to the public. The players in such a system would cease to rely on standard setters to mandate new disclosure.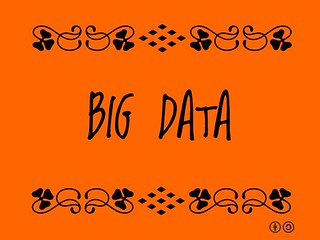 Even more amazingly, a company wouldn't have to issue the same financial report across all audiences. Instead, it could dish out sets of data tailored to the size and resource of the investor. Large institutional investors could receive voluminous 10-Ks, while smaller shareholders could get easier-to-digest, bite-size reports.
Sounds like a lovely but unattainable pipe-dream for a U.S. based company, doesn't it? Yet this is precisely the world envisioned in a program for reform of financial disclosures issued last month by the Institute of Chartered Accountants of England and Wales (ICAEW).
Citing "widespread complaints of information overload in financial reporting and … a widely-held view that financial reporting disclosures need to be reformed," the ICAEW envisions a change to a system that amounts to a form of financial-disclosure triage administered largely by companies themselves, along with their auditors.
To cut down on what the group sees as excessive and overwhelming financial reporting, it recommends changing disclosure requirements so they're "regularly reviewed to assess need and weed out unnecessary disclosure."
In another instance of the selective reporting approach the group is seeking, ICAEW wants to change the rules to enable companies to "report separate information sets to different users, as long as all the information is available somewhere (e.g., online)," according to its description of the program.
Wouldn't that potentially deprive shareholders of a uniform set of data to enable them to compare the performances of different companies?
"It is our belief that ordinary investors probably are not doing extensive comparisons across different companies," Robert Hodgkinson, ICAEW's executive director, said in an email reply to questions submitted by CFO. "But in any case our proposal is that the full data —on a comparable basis, but omitting what is immaterial — would be available on the Internet for anyone who wants it," he added.
The ICAEW also wants regulators, auditors and companies themselves, from their own particular perspectives, to enlist in an effort to change how disclosure requirements are implemented. The group calls, for instance, for enforcement agencies to assure companies that they won't be penalized for not disclosing immaterial information. It even goes so far as proposing that regulators "actively encourage" companies to omit disclosures that fall out of the material realm.
Under the plan, auditors would do the same: "refrain from encouraging disclosure where immaterial, but actively encourage omission," according to the ICAEW. Once corporate executives are sure that rule-makers and auditors are on board with the plan to remove the chaff from financial statements, they can "actively work to weed out immaterial disclosure."
Hodgkinson agreed that the ICAEW's claim that there's too much data reported could be seen as contradicting the current trend in "big data" to amass as much information as possible and then process and analyze it. But he went on to question "how many investors have the capacity to process and analyze 'big data.' Ever-greater volumes of disclosures tend to give the advantage to sophisticated investors who have the resources to do the analysis at the expense of less sophisticated ones who don't."
To be sure, sophisticated investors endowed with the resources to make good use of big data "might well be delighted if the volume of financial reporting disclosures were multiplied by 10 or 100 or more," he added, "but it is not clear that it would be doing anyone else much good."
Photo: planeta