Without admitting or denying the charges, KPMG on Friday settled Securities and Exchange allegations that the firm violated auditor-independence laws by improperly providing barred non-audit services and by loaning employees to corporate audit clients in ways prohibited under U.S. securities law. The public accounting firm agreed to pay $8.2 million to settle the SEC's charges.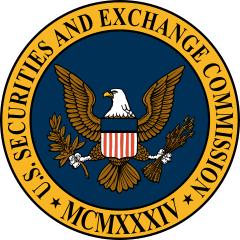 The SEC charges that from 2007 to 2011, despite providing services to three audit clients that marred KPMG's independence, the firm "repeatedly represented in audit reports that it was 'independent,' " according to an SEC press release. Some KPMG employees also allegedly owned stock in companies or company affiliates that were KPMG audit clients, "further violating auditor independence rules."
KPMG allegedly provided various non-audit services – including restructuring, corporate finance and expert services – to an affiliate of one of three corporate audit clients. The firm provided such prohibited non-audit services as bookkeeping and payroll to affiliates of a second audit client.
In a third case, KPMG allegedly hired a man who had recently retired from a senior post at an affiliate of the firm's audit client. The SEC charged that the accounting firm then loaned him back to that affiliate to do the same work he had done as an employee of that affiliate. That "resulted in the professional acting as a manager, employee, and advocate for the audit client," according to the release. The SEC argued that those services were barred by a provision of the Securities Exchange Act of 1934.
Besides agreeing to pay the fee, KPMG also agreed to educate employees and monitor the firm's compliance with auditor independence rules for non-audit services. The firm will hire an independent consultant to evaluate the changes.
"KPMG is fully committed to ensuring our independence with respect to all of our audit clients. In the years since the events discussed in this SEC action, KPMG has implemented internal changes that are designed to ensure its ability to comply with restrictions on providing non-audit services to SEC audit clients and/or their affiliates," Manuel Goncalves, the director of the firm's national media relations, said in a statement.
In the SEC's order, the three KPMG clients were identified only as A, B and C because they will not be charged, according to an SEC press representative. "KPMG did it, not them," the representative said.
The SEC probe of KPMG considered whether the firm's independence was impaired by its practice of loaning non-manager tax professionals to assist audit clients on-site with tax compliance work performed under the direction and supervision of the clients' management.
While the SEC did not bring an enforcement action against KPMG on that basis, it issued a report on the scope of the independence rules in connection with the KPMG probe. By their very nature, "loaned staff arrangements" between auditors and their corporate clients contradict a securities rule that bans auditors from acting as employees of their audit clients, according to the report.
Referring to its probe, the SEC acknowledged the assistance of the Public Company Accounting Oversight Board, which has made auditor independence a priority.
In the conclusion to its report, the SEC quoted the U.S. Supreme Court: "By certifying the public reports that collectively depict a corporation's financial status, the independent auditor assumes a public responsibility transcending any employment relationship with the client."