The Securities and Exchange Commission on Wednesday released proposed rules for Regulation A+, an updated version of Regulation A. The change would allow private offerings to remain exempt from securities registration requirements if they raise less than $50 million in any 12-month period. Under the existing Regulation A, that threshold is $5 million.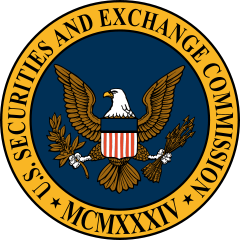 The proposal, mandated under Title IV of the JOBS Act, is intended to increase small companies' access to capital. The proposal provides two options for exempt offerings: Tier 1, for those generating proceeds of up to $5 million in a 12-month period, and Tier 2 for deals up to $50 million.
Companies with Tier 2 offerings will be subject to more reporting requirements than Tier 1 issuers. Those requirements, which include additional disclosure (both at the time of issue and on an ongoing basis), annual reporting and "something equivalent to an 8-K obligation," are "sort of the price of admission," says Anna Pinedo, a partner at law firm Morrison Foerster.

"This is a change we were very much in favor of," says Pinedo. "We've been advocating amending Reg A for a long time. Five million dollars is a very low offering threshold, and it hasn't been updated in years and years." The proposed rules take into account the findings of a Government Accountability Office study on Regulation A required by the JOBS Act. "I think these rules  go a long way toward addressing a lot of the concerns people had," she says.
Securities sold under Regulation A+ rules would not be "restricted securities" subject to restrictions like the liquidity discount, Pinedo says. 
One problem the new rules don't solve: Some issuers will want to do a Regulation A+ offering and later list their securities on a national exchange. To do that they have to file a Form 10 registration statement, which may be cumbersome and expensive. The SEC is specifically soliciting comments on whether small issuers should be able to use a simpler registration method, such as Form 8-A.

A 60-day comment period is under way, and the rules are expected to take effect in mid-2014.