Why should finance chiefs give a hoot about workers' compensation? For many years, a company's responsibility for preventing workplace injuries and paying for the lost wages and medical care of employees hurt on the job fell into the hands of specialists. Risk managers assessed the dangers, figured out how much risk to retain and bought the insurance. Internal and third-party administrators handled the paperwork. Loss-control experts worked at safety training and workplace hazard prevention. CFOs were nowhere to be found.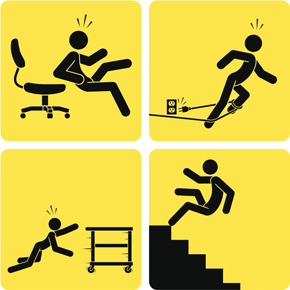 That's because workers' comp has long been among the least worrisome financial risks. Companies are required by state law to buy insurance, so that decision was largely taken care of. Claims dribbled in slowly, injured worker by injured worker, posing little threat to income statements or balance sheets. CFOs had a lot more important things on their plate than workers' comp.
Yet times have changed. The complex regulatory system of 50 state insurance commissioners has grown rife with perverse legal incentives, according to Bill Zachry, the risk manager of Safeway, the food and drug retailer. Interviewed in one of the articles in this special report, Zachry says that when "a claim is litigated, usually the applicant's attorney is paid by how disabled they make their client appear, not their ability to get their client back to work."
Similarly skewed motivations drive the medical side of the system. In another story, Richard Victor, who heads up the Workers Compensation Research Institute, explains how physician self-referrals are driving up costs. With doctors themselves dispensing the drugs they prescribe, surgeons performing operations at surgery centers they own, and physicians doling out work to the labs they own, there's little of the competition that can keep costs level.
Because of such upward pressure on costs, workers' comp insurance prices are heading north. And since much risk assessment involves estimations, corporations are running the risk of guessing wrong — and being socked with huge liabilities. To be sure, workers' comp-related costs are still relegated to the dark corners of financial statements. Should CFOs change course and get more involved in managing this risk? Read the articles in the Special Report. Then let us know what you think.