The Financial Accounting Standards Board is in the early stages of researching whether to a launch a project aimed at improving and updating the presentation of items on the income statement.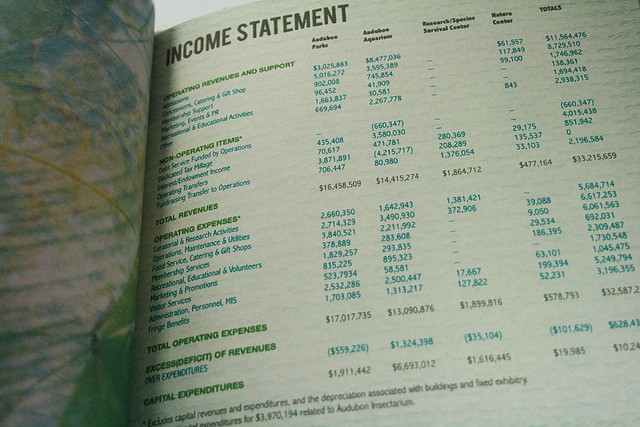 While the project wouldn't affect the amount of net income companies report, for example, it would change how companies present and organize the information on their income statements. A particular focus would be on bringing generally accepted accounting principles up to date in terms of financial reporting.
FASB staff members are currently researching the question of what changes would be useful for investors and how preparers would go about gathering and organizing the new information. Further, they will look into what such changes could cost companies. Once that research is done, the board will evaluate whether to propose revisions to the income statement.
The board tipped its hand last week about the kind of income statement changes it's considering when it issued a shorter term proposal to simplify income statement presentation by removing the concept of "extraordinary items" from GAAP. Current accounting requires companies to evaluate whether an event or transaction is extraordinary. If management thinks that it is, the company must separately present and disclose the item.
That concept, however, is nearly obsolete. Under current GAAP, the definition of an extraordinary item is so restrictive that companies are only very rarely able to define an event that way on the income statement.
Nevertheless, companies are still shelling out money and eating up time in resolving disputes among management accountants and independent auditors about whether an item could indeed be considered extraordinary.
If there are no objections to the proposal, and it's therefore passed, many companies would still have the impetus to single out legitimate non-recurring items on the income statement. In its broader income-statement project, that will be the kind of question FASB will consider: Can some types of actions be considered as not recurring and therefore be reported as such?
In the context of its income-statement project, FASB could, for instance, develop guidance that says a company's large restructuring charge (a 20% workforce reduction, say) is a non-recurring item in the context of that company's particular business, for instance. In contrast to such items would be operations like inventory sales or payroll costs, which occur on an ongoing basis.
What's driving the income-statement effort? Seeking input from its advisory groups on what matters should be high on its agenda, FASB learned that investors, credit rating agencies and lenders think that making the income statement more useful is one of the matters the board should zero in on.
Another element prompting the board to take a fresh look at the income statement is the use of non-GAAP information by companies. A new definition that enables companies to report non-recurring information in a proper GAAP context, for instance, could reduce reporting that falls outside the fold.