Amid reports that Twitter is looking for a financial reporting manager, many are speculating that Twitter may go public next year. As reported in Inc., boutique advisory firm Greencrest Capital projects that the company will pull in nearly $1.1 billion in revenue in 2014.
All companies face unique challenges when they go public, but Twitter would do well to learn a few lessons from the experiences of Facebook and Groupon, two social media companies that faced significant scrutiny after a series of high-profile IPO snafus.
Groupon's challenges ran the gamut. Most notably, the Securities and Exchange Commission forced it to drop a non-GAAP profit metric from its financial statements, and it restated its fourth quarter 2011 earnings after its auditor, Ernst & Young, found a "material weakness" in its internal controls.
Many say that Facebook, on the other hand, priced its offering too high. Indeed, the social network's share price climbed back to the original offering price of $38 only last week, after dropping to a low of about $18 three months after the IPO.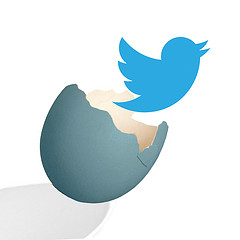 Even when a company's share price bounces back, a troubled IPO can damage its credibility in the long term, says John Callaghan, co-founder at iCrowd, an investment crowdfunding platform. "Put yourself in the investor's shoes," Callaghan says. "The next time that Facebook wants to do an offering, [investors] are going to be skittish. That will make it more difficult for Facebook to attract financing in the future."
"This is an unforgiving market," says Darren Heffernan, executive vice president for Trintech, a financial technology company that works with private companies in the lead-up to an IPO. "You make the smallest mistakes out there and you'll get hammered for it," especially if you're a high-profile social media company like Twitter.
With that in mind, here are a few strategies Twitter (and other companies) can follow to avoid some of the errors that Groupon and Facebook committed.
Get Internal Controls In Order
"It's important for companies to examine everything they do internally and understand all the rules and regulations," Heffernan says. Groupon went public before its internal controls were in shape, he says, and "that really bit them." To prepare for an IPO, "you have to recruit the right people," Heffernan adds. "You have to have your internal controls at 110%. They can't be off even by a little bit." Indeed, he praises Twitter for recruiting additional finance help before a potential IPO.
Twitter should also avoid going public due to market pressure, he says. "I think that Groupon probably launched too early because they had a lot more competitors that entered the market," Heffernan says.
Make Sure the Price Is Right
Many say Morgan Stanley, Facebook's underwriter, priced the company's IPO too high. "The consequence of that was that there was no follow-through," says Callaghan. "Those who sold because it was their exit strategy were no longer buying. New shareholders were immediately disappointed. And [Facebook] built a bad reputation that will carry through to any subsequent financing that it chooses to do."
The lesson for Twitter? "Ensure that the pricing will work not just for existing shareholders or those who may sell on the IPO, but also for the new shareholders," Callaghan says. "The ability to finance in the future will be key. It's hard to reestablish trust, and the key message here is not to blow it on the IPO."
Get Back to Basics
Another tip for Twitter: "Just be straight up with respect to the accounting," says Anthony Catanach, accounting professor at Villanova University and Maguire Fellow at The American College. "There's no need to get particularly aggressive about revenue recognition or go wild with non-GAAP metrics. The markets understand net income and operating cash flows."
Groupon made the mistake of including merchant payables in its operating cash flows, Catanach says. As a result, its cash flow numbers were unreasonably (and unnecessarily) high, he says. "The marketplace does not expect a new company to be making a lot of money and generating positive cash flow," he says. "The reason you're doing the IPO presumably is to raise additional funds, to build your business, to get some scale and to execute your strategy. The market is going to be looking at how you perform going forward, not necessarily how you're doing immediately. So just be straightforward and report the numbers that make sense."
Perhaps more important than avoiding non-GAAP metrics altogether, companies should "set reasonable expectations about why the metrics they used matter," Callaghan says. "Explain why they are something other than vanity metrics and that they reflect the real underlying business."
Clarify Business Strategy
Groupon also disappointed shareholders and investors because its business model was opaque, says Callaghan. Twitter should make sure it has "a clear and understandable business strategy that's supported by a solid description of what its business model looks like," Catanach says. That might include "a clear discussion of how they have analyzed the market, what kind of R&D (research and development) they plan on doing, what are their sales and marketing plans and how are they going to bring their product or service to market."
Ultimately, to build investor and shareholder confidence, Twitter will need to establish transparency in its financial reporting, says Robert Rostan, CFO and principal at Training The Street, a learning services firm for investment bankers and financial analysts. "IPO mistakes lower confidence and raise questions about the company, like 'do we have the right team in place?' or 'is management being too aggressive?' or, in the worst case, 'was there even fraud?'" Rostan says.
Though many companies go through IPO challenges, Twitter will face intense public scrutiny. "A lot of companies go through this. The company wants to get the best price that it can, but the SEC wants to protect investors," Rostan says. But because Facebook and Groupon are highly visible internet companies (like Twitter), their IPOs got more attention than most. "A trucking or a real estate company could do this, but it's not going to make the press," Rostan says. 
Image courtesy of mkhmarketing under license of Creative Commons.