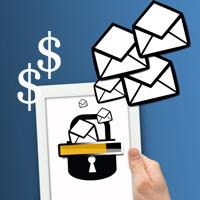 The bring-your-own-technology trend and the shift to cloud computing solutions are "forcing businesses to rethink their security posture and fueling product refresh cycles," Canalys reported.
IT security spending in North America is forecasted to increase 5 percent over the next five years, Canalys reports. The Asia Pacific region will increase its spending in the category by 9 percent in 2013, compared to 8 percent in the Europe-Middle-East-Africa region. And because of large infrastructure projects, Latin America will increase its IT security spending by 15 percent, according to Canalys.
When the planned spending is analyzed by the size of the businesses, the research firm reported that medium-sized businesses—those with 100 to 499 employees—will see the biggest annual growth rate through 2017, at 7 percent, to satisfy data protection regulations.
Here is the Canalys press release on its IT security spending forecasts.