I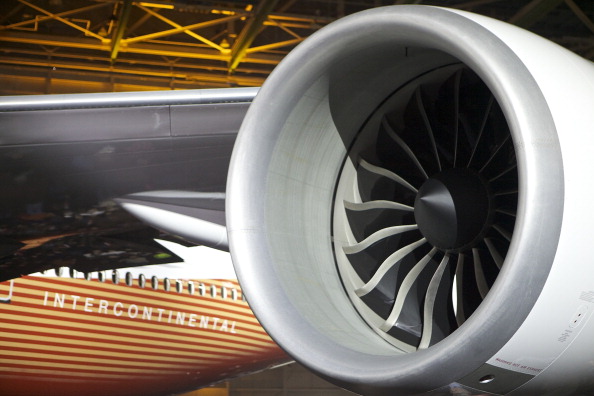 n a historic move that will dismantle what was once the world's largest company by market size, General Electric announced Tuesday it will split up into three separate businesses.
Under Larry Culp, who took over as chief executive three years ago, GE had already been putting the brakes on predecessor Jack Welch's strategy of expanding the company into an industrial behemoth, selling off business units and slashing corporate jobs to pay down its debt load.
Culp said the breakup plan is the culmination of his effort to remake GE as a "more focused, simpler, stronger high-tech industrial company." The three new public companies will focus on aviation, healthcare, and energy.
"Spins create a lot of value," Culp told Reuters. "These are moves geared toward making GE stronger, helping our businesses and the teams perform better."
Wall Street responded positively as GE shares rose 2.65% to $111.29 in trading Tuesday. The stock price, despite a 1-for-8 reverse split, has continued to lag behind the S&P 500 and rivals, reflecting investor skepticism over the viability of the lumbering conglomerate model in a fast-moving digital age.
"GE got caught in the past — and now it's the end, it's over," said Scott Davis, chief executive of Melius Research, an independent analysis firm.
Culp's restructuring measures, which include the sales of GE's bio-pharmaceutical and jet leasing businesses, have helped to put it on track to reduce debt by more than $75 billion by the end of 2021. Profit margins have improved and GE is on track to generate more than $7 billion of free cash flow in 2023.
But revenue for 2020 was $79.62 billion, a far cry from the $180 billion-plus in revenue the company booked in 2008.
Under the breakup plan, GE will spin off GE Healthcare, which makes MRIs and other hospital equipment, in early 2023 and combine its power unit and renewable energy units into a company that would be spun off in early 2024.
GE would continue operating its jet engine business, which has been hard hit by the coronavirus pandemic and had about $22 billion in revenue last year.
Photo by Stephen Brashear/Getty Images