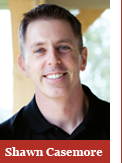 Wal-Mart has long had what is virtually beyond question the largest retail supply chain, as measured  by number of suppliers, global reach, volume of material, and overall spend on supplier goods. That was most recently documented in a 2011 study by Kantar Research. Wal-Mart also has been touted as an innovator in supply-chain management, but I think it's more accurate to say it uses its sheer size and market power to manipulate the supply chain.
Now, the significant role leverage plays in effective supply-chain strategy and cost control does apply way beyond Wal-Mart. Leverage should be used — but carefully. Continually doing so with gusto can easily tarnish supplier relationships.
Consider, for example, Wal-Mart's merchandise suppliers. For most, the value of the relationship lies in the volume of sales, not the profit margin.  The retail giant does not rest in exerting downward pressure on supplier prices. Low-margin business can be sustainable, but it leaves little room for any additional costs that may crop up, as happened with the Sustainability Scorecard Wal-Mart introduced in 2009.
The program set out clear instructions for adhering to packaging requirements for Wal-Mart suppliers. Many of them were forced to change product configurations and packaging designs to meet the retail giant's mandates. Was this the right move for the environment? Absolutely. Did the suppliers bear the brunt of additional costs? Absolutely.
Now consider Wal-Mart's plans to use its massive fleet of some 6,500 trucks to take over the transportation of all inbound materials. The company introduced the concepts at the heart of its plan back in 2010; subsequent delays in launching the program have been a result of supplier pushback. I suspect there are more delays to come.

The company is publicly battling pressures within its internal supply chain as well. Allegedly low wages, poor working conditions, and high benefits costs have sparked recent, reputation-damaging labor disruptions by Wal-Mart warehouse workers in California and Illinois and shrimp workers in Louisiana.
Is Wal-Mart's supply-chain strategy sustainable? I predict the company will discover that a cliché, in this case "you can't squeeze blood from a stone," is a cliché because it's true.
Endlessly requiring suppliers to spend more without compensation will eventually turn away even the most tolerant among them. Those that remain will be concerned about producing at the lowest possible cost in order to maintain margins. How do you think they will achieve that? Low overhead, lower wages, and mediocre quality.
To appease Wal-Mart, General Mills produces boxes of Cheerios that are smaller than those found in most retail stores. Wal-Mart is happy because the cost is lower, but do you think consumers might catch on that they're paying less because they're getting less?
There are more effective (and less strenuous) ways for an organization to control and manage supplier costs over the long term, all the while building stronger and more supportive supplier relationships.
Do you prefer being told to do something, or asked for opinions and suggestions? The supply chain should be a resource, but focusing solely on reducing transactional cost can make it hard to find anyone to pick up the phone, let alone collaborate. Proactively tapping into the supply chain can instead produce opportunities and innovative ideas for overcoming even the most complex problems.
Also be aware that you may have to spend to save. Reducing costs across the supply chain can often flow from investment in people, equipment, and technology. Moving from paper-based invoicing and data exchange to cloud solutions, supporting key suppliers in locating closer to your facility, providing incentives to employees and suppliers for cost-reduction suggestions: those are all simple steps that can yield significant savings, but to implement them you must expend resources.
I admit it's not difficult to highlight what's wrong with a Fortune 500 company's business model. In the case of $450 billion Wal-Mart, it's somewhat easier than spotting an elephant in a bathtub. But no matter what size your company is, treat suppliers like a resource, not a cost burden. Exploit their knowledge and capabilities to reduce cost and help build a sustainable business model — one in which everyone can live better.
Shawn Casemore is president of Casemore & Co., a consulting firm specializing in supply-chain management.