When performing the monthly close, CFOs are no longer at the mercy of a dated, manual checklist.
Do you still dread the month's end? 
For finance teams, speeding the monthly close and reporting process has been a priority for years that most never quite get to. Despite its acknowledged importance, many companies still struggle to close the books in less than two weeks. 
A survey conducted by the American Productivity & Quality Center shows the average organization needs more than six days to close out a month's books.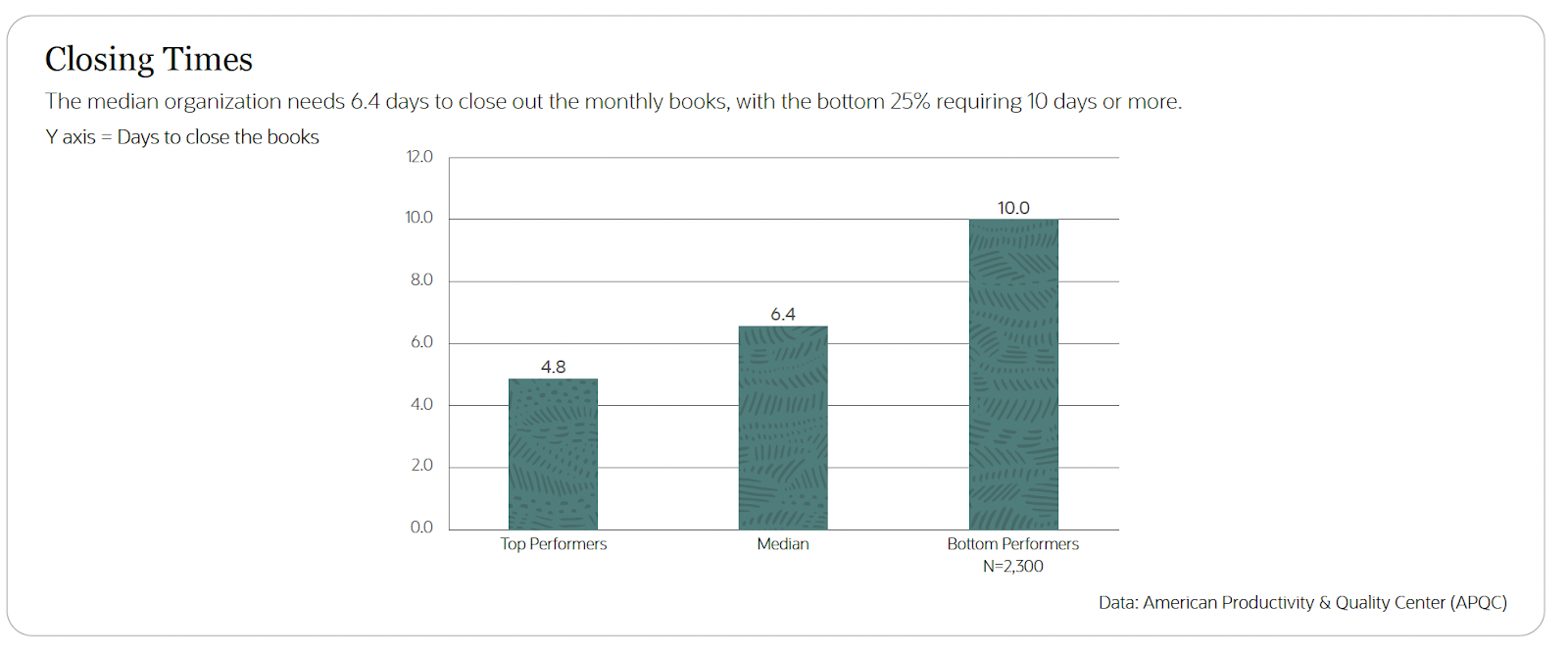 The APQC asked 2,300 companies about their cycle time to monthly close metrics and found that it's not that uncommon to take two full workweeks. 
The good news is many steps to shorten the close time will help with other goals, like supporting digital sales channels and improving vendor relations. In this guide, we'll outline three ways companies can shorten the financial close to five days or less — and in the process transform the finance team into the strategic resource your business deserves.
Download this strategy guide to learn three steps to close the books in five days or less.