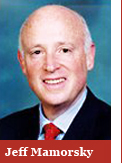 The July 1 deadline for compliance with the Department of Labor's 401(k) and 403(b) fee-disclosure regulations is fast approaching. Reviewing related information is part of an employer's fiduciary responsibility to prudently administer plan funds and service providers and make sure fees paid by the plan are "reasonable."
The new regulations require retirement-plan service providers to disclose all of their direct and "indirect" compensation to employer plan sponsors. Indirect compensation is compensation paid from sources other than the sponsoring employer or the plan. For example, a service provider paid from fees generated by plan investments (an arrangement often called revenue sharing) is receiving indirect compensation.
While the service provider must make the disclosures, the employer plan sponsor has a responsibility to obtain and evaluate the disclosures and determine the "reasonableness" of compensation prior to entering into, renewing, or extending a service provider's contract.

Without these disclosures, the employer plan sponsor and its plan fiduciaries are parties to a prohibited transaction, and they may also be subject to a claim for breach of fiduciary duty under ERISA. Engaging in a prohibited transaction carries a 15% excise tax of the "amount involved" (likely the service provider's total fee). The excise tax may increase to 100% of the fees if the disclosures are not corrected within a certain time frame. Therefore, the plan fiduciary must insist on receiving these disclosures prior to contracting or renewing the current contract with certain service providers.
As pointed out in previous articles, the DoL disclosure requirements are cumbersome and difficult to comply with, and compliance is based on service-provider information that may not be accurate. Moreover, the onus is on the employer plan sponsor and its investment-management fiduciary to determine the "reasonableness" of service providers' direct and indirect compensation in order to qualify for a prohibited-transaction exemption. The exemption depends on the fiduciary not knowing the service provider failed to make the required disclosures, and the fiduciary "reasonably" believing that such disclosures were made. For example, a service provider discloses fee information to the employer plan sponsor and asserts that the disclosed information complies with the DoL disclosure regulations but, in fact, does not disclose some "hidden" fees.
The burden of having to reasonably believe that service providers disclosed the requisite information is of great concern. It is the DoL's view that fiduciaries "should be able to, at a minimum, compare the disclosures they receive from a covered service provider to the requirements of the regulation and form a reasonable belief that the required disclosures have been made."
That, in effect, requires the employer plan sponsor to retain experts to ascertain compliance with the regulations and identify all "hidden" fees. Mere reliance on the service provider's representation that all indirect compensation has been disclosed may not achieve compliance with the DoL's reasonable-belief standard absent an indemnification. Moreover, assuming that all compensation information has been assembled, the employer plan sponsor has to determine that such compensation is reasonable, which can be achieved only by benchmarking the fees of other vendors.
Recognizing that plan sponsors need expert advice to comply with the standard for the reasonable-belief prohibited-transaction exemption and thereby avoid excise taxes, the DoL announced at an April 30 American Institute of Certified Public Accountants conference that plan auditors have a major role in enforcing service-provider disclosures.
Ian Dingwall, chief accountant at the DoL's Employee Benefits Security Administration (EBSA), told plan auditors that "it's critically important that this happen because, frankly, if it doesn't happen, a year from now you're going to be informing us that you caught your clients entering into a prohibited transaction."
The new disclosure requirements will "kick in during the summer months while you are out doing your audits of employee benefit plans, and your clients will need lots of help," Dingwall said. "You don't want to be in the business of embarrassing a client by not telling them something that you readily know about, and so I would suggest you reach out to them."
Dingwall suggested that auditors call their clients to make certain that they, as plan fiduciaries, have a list of service agreements and know which ones are not in writing by July 1. A service agreement that is not in writing is not considered "reasonable" under the DoL regulations, and therefore results in a prohibited transaction. "You want to be reaching out to your clients to make sure they don't engage in a prohibited transaction" because they made a service agreement that was based on indirect compensation and was not in writing, Dingwall warned plan auditors.
Putting plan auditors in the position of enforcer of the service-provider disclosure requirement is beyond the scope of an auditor's responsibility. Moreover, even if Dingwall's remarks are meant for auditors to guide and assist in document-gathering in compliance with the new rules, it is beyond a plan auditor's skill set or expertise to advise as to whether all fees have been disclosed and are in fact reasonable.
That is the purview of consultants who are experts in the area. Moreover, such an expert analysis should be conducted under the direction of counsel in order to take advantage of the confidentiality of the attorney-client privilege, since disclosure failures often result in the discovery of "revenue sharing" between the service provider and subadvisers. That not only affects the fiduciary's determination of "reasonableness" of compensation, it also highlights the fiduciary's failure to prudently monitor and avoid paying excessive compensation from investments in participant-directed accounts. Failure to monitor is a violation of ERISA Section 404 prudence requirements. The DoL emphasizes in the final regulations that despite the responsible plan fiduciary prohibited-transaction exemption, determinations in this area continue to be governed by the prudence provisions of ERISA 404.
The DoL is also concerned that plan administrators and fiduciaries are unaware of the fees and expenses to be reported on Form 5500 Schedule C. Plan sponsors are required to report each service provider that received $5,000 or more in direct or indirect compensation from a plan. Schedule C contains the fee disclosures required under the DoL regulations.
In this regard, the DoL is sending e-mails to Form 5500 filers if they are large employee benefit plans that have not included a Schedule C, according to remarks by Scott Albert, chief of EBSA's reporting and disclosure division, in a May 8 webcast hosted by the American Society of Pension Professionals and Actuaries.
Albert encouraged filers to respond to the DoL's e-mails and said responding by e-mail is helpful in documenting good faith in working with the DoL to resolve the issue. He said the DoL is using e-mail to send rejection letters for such deficiencies as not including a Schedule C or missing accountant reports. But, "we don't want to send penalty letters out unless we are sure the e-mail reached the intended recipient," said Albert. In addition, the DoL is sending follow-up e-mails for rejection letters two weeks after the original e-mail as a reminder.
This is a serious issue, because it is the DoL's position that Form 5500 has not been filed if it does not include Schedule C. The penalty for failure to file is $1,100 per day, with no limitation. Accordingly, it is important for CFOs to establish controls around this issue in order to avoid substantial penalties. For example, it is good practice to establish a dedicated e-mail address that does not go to a specific individual who may leave the company but rather to an entity, plan administrator, or other person responsible for Form 5500 compliance.
Jeff Mamorsky is co-chair of the global benefits practice at law firm Greenberg Traurig.