I've had the privilege of serving as a director on several public-company boards for the past 15 years. Audit committees are, of course, very important and we've all seen compensation committees grow increasingly important. But no board I've heard of has a technology committee. I think it's time, and not just for technology companies.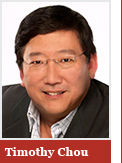 Services represent 85 percent of the U.S. economy. If you see retail, financial-services and health-care companies as being in the business of delivering personal and relevant information to customers, partners and suppliers, you probably understand that technology is no longer a back-room function. It is the business. At least, few would debate that with regard to modern consumer companies like Amazon, Facebook, Google and Netflix.
Directors themselves understand the crucial role of technology. Back in 2011, the National Association of Corporate Directors (NACD) released a report based on a survey of 204 board members entitled "Taming Information Technology Risk: A New Framework for Boards of Directors." While opinions differed on the degree of importance IT would have for the future of the companies they governed, more than 99 percent of survey participants believed IT would have a significant impact on their companies in the next five years. More than one-third expected IT to improve operational efficiencies, while 30 percent believed it would provide a competitive advantage for their company in the next five years. Nineteen percent had even higher expectations: They believed IT would transform their company.
So what would the charter of a technology committee be? I propose three broad areas. First, it would be charged with conducting a technology audit. Are your compute and storage platforms, the foundation of any information systems, state of the art? Or are you using 10-year-old hardware and unsupported software? Further, are your software developers able to develop and deliver new applications in a day, a month or a year?
Second, as compensation committees do, you'd want to benchmark what your company spends and how you spend it against other comparable companies. If Barnes & Noble and Blockbuster had made such comparisons to Amazon and Netflix, respectively, maybe they wouldn't have been so blindsided. Already the large consumer Internet companies have a server-to-employee ratio that's nearly 100 times that of most other Fortune 500 companies. Should you be surprised?
Third, as audit committees do, you'd want to make sure the right processes are in place. Innovative technology increasingly is being delivered as a cloud service, which means the key security, availability, performance and change-management processes are as important as order-to-cash financial processes. As we depend more and more on information systems, how will the board provide oversight so as to ensure the secure and reliable delivery of information to customers, partners and suppliers?
If you believe it's time to start this discussion, feel free to email me, comment on this article, or share it via LinkedIn, Twitter or email with others. For everyone who serves on a public-company board, providing oversight on technology is going to be just as important an aspect of acting on behalf of shareholders as is managing financial reporting and compensation.
Timothy Chou teaches cloud computing at Stanford University. He is the former president of Oracle on Demand and the author of Cloud: Seven Clear Business Models.