Mergers and acquisitions are in decline, but insurance policies and coverage limits for M&A are on the upswing. What's going on?
The value of global M&A in the first half of 2012 declined 21.6% from the same period in 2011, to a total of $929.4 billion, according to Mergermarket. As a result, intermediaries are looking for any help they can get in nailing down a deal, according to Craig Schioppo, a managing director in the financial professional practice at insurance broker Marsh. Schioppo contends that improvements in M&A coverage, as well as cheaper pricing, have spurred deal makers to buy insurance to facilitate deals. Such transactional insurance is "for the event that something the buyer was told turns out to be untrue and the buyer suffers financial loss," he says.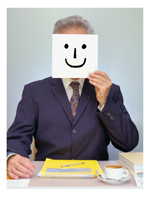 Marsh says it observed increased policy-buying activity over the first half of 2012. Total policy limits for transactional risk insurance purchased by the broker's corporate clients increased by 35%, to $2.3 billion, in the past 12 months to June of this year.
Schioppo points out that only one party can be covered in the transaction, either the buyer or the seller. The coverage is purchased before and sometimes in the middle of negotiations. Such insurance works best for deals ranging from $50 million to $1.5 billion, he adds.
The coverage pays off if seller representations turn out to be false and the buyer discovers this after closing, Schioppo says. On a $100 million deal, the buyer is typically protected by an indemnity arrangement in which the seller might be "on the hook for two years, [during which] the buyer is allowed to come back if something turns out to be false for up to $10 million."
Sellers can also buy insurance that covers what they might have to pay buyers that they have misinformed. One example of a covered exposure is if the seller says its "20 major customers were in good standing, but one of them was really in bad standing — [and] a month after closing they were no longer doing business with the company," says Schioppo.