The $4.4 million loan that a college sports conference received last month was just a drop in the ocean of funds available from the Federal Reserve's $600 billion Main Street Lending Program. But it was a milestone of sorts, marking the COVID-19 relief program's first extension of credit to a nonprofit.
Compared to the better-known Paycheck Protection Program, Main Street has been undersubscribed, with only $4 billion in loans having been made as of Nov. 4.
"Lenders have linked low uptake to borrower hesitancy to take on more debt in addition to the availability of cheaper options (Main Street loans are priced at LIBOR plus 300 basis points)," Yahoo Finance said.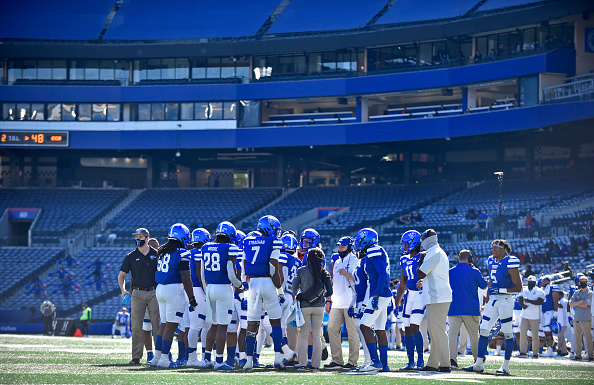 Nonprofits had to wait until September to apply, about three months after the Fed announced it would expand the program to eligible 501(c)(3) or 501(c)(19) organizations with between 10 and 15,000 employees.
The Sun Belt Conference, which supports the athletics programs for 12 colleges in the Southeast U.S., accepted the invitation.
"I actually think it's a good program, I think it's really going to help us do what we need to do," Sun Belt Commissioner Keith Gill told Yahoo Finance.
Even though the conference only had to push back the start of its revenue-generating football season by a few weeks, the costs of COVID-19 testing and the uncertainty ahead pushed it to reach out to its lender in mid-June.
Jeff Ehlinger, Sun Belt's banker at First Bank and Trust, said the "process of really getting a Main Street loan to the finish line through the entire process through the Fed is a little bit more difficult than a traditional loan."
First Bank and Trust and Sun Belt found the pricing of the Main Street loan enticing but were primarily attracted by the deferral of principal payments for the first two years of the five-year term.
The minimum amount of a Main Street loan to a nonprofit is $250,000 and the maximum is the lesser of $35 million or the borrower's average 2019 quarterly revenue. The deadline for applications is Dec. 31.
(Photo by Austin McAfee/Icon Sportswire via Getty Images)