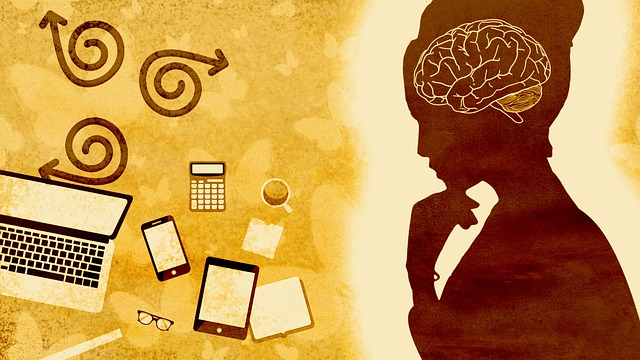 The future of work. It's a top-of-mind topic for every executive in America, and for great reason: Businesses are at an inflection point, and many employees are anxious about what the future holds. But let's be honest: Workers are worried about much more than the office. Just think about all they've endured since the start of the pandemic.
Parents have had to find new ways to juggle their many responsibilities. Our Black and Asian colleagues are emotionally exhausted and seeking supportive work environments. And American workers are, in general, struggling with a staggeringly high burnout rate.
Recently, Grant Thornton LLP conducted a market survey of 1,500 American workers to understand that high rate. The respondents shared how they are struggling with a multitude of worries, including their mental health. Furthermore, the research showed that 60% of people were open to considering a new job, and 33% were actively looking. People are burned out and fatigued, and they need employers that care.
The solutions start with listening.
Most employees don't feel heard. According to research from the human resources company UKG, four in five employees believed colleagues at their organizations were not heard fairly or equally. It's tempting to view this as a function of remote or hybrid work, but it's so much more than that. To listen to your employees — to truly understand and respond to their concerns and ambitions — takes both the head and the heart.
Supervisors should foster an open, honest dialogue with their employees, one in which people feel comfortable sharing what's on their minds. That means reaching out to team members, letting them know the door is always open (virtually speaking, for some of us), and helping them alleviate their anxieties. But, of course, there's a financial side to this, too.
Consider how companies responded to the increase in diabetes this country saw in the late 1990s. Businesses knew they had to drive early intervention, so they improved access to insulin through their health care plans.
Some companies, including Grant Thornton, have taken a hard look at what their employees want and need, and they've reevaluated their benefits accordingly. Specifically, companies see an increased need to invest in high-quality mental health care for their employees.
Take benefits packages. It's customary for employers to review their benefits offerings once a year. Yet more frequent reviews (say, once every few months) may be necessary to address people's changing mental states. In addition, companies need to give mental health the same detailed benefits attention they give physical maladies. By getting creative, CFOs and corporate leaders can have critical, long-lasting impacts on their employees' mental health.
Consider how companies responded to the increase in diabetes this country saw in the late 1990s. Businesses knew they had to drive early intervention, so they improved access to insulin through their health care plans. The business world needs to take a similar approach to provide affordable access to counseling and other mental health support — and the data show there's no time to spare.
In the survey mentioned above, nearly half of the employees said they do not believe their benefits are different from what they'd receive from another company. Worse yet, 45% of those workers said their employer doesn't even understand their needs.
Now compare those numbers to what chief financial officers (CFOs) shared in Grant Thornton's latest CFO survey.
Even as 64% of CFOs expressed concerns about a talent shortage impacting their business, over two-thirds of financial execs said health care costs are a major expense that must be reigned in.
All these stats reveal a critical truth: CFOs and company leaders need to invest in the care of their employees; if they don't, someone else will.
John Torous, a Harvard Medical School professor, and Elena Rodriguez-Villa, a research leader at Beth Israel Deaconess Medical Center, explained it this way: "The best thing you can do for your employees is to offer them robust health care coverage at a reasonable price. This coverage should include comprehensive mental health care that makes face-to-face therapy with a licensed clinician affordable and accessible."
Caring for employees' total well-being will also require flexibility. In the early days of COVID-19, Grant Thornton asked its people what they needed and figured out ways to deliver it. For working parents, that meant subsidizing food-delivery programs and expanding access to a popular meal-planning app. And the firm made it easier for people to get help with childcare, eldercare, and services for home and personal needs. At the same time, it expanded employee-assistance programs to provide a broad array of counseling benefits to employees and their families.
All of this will be especially important as we enter what many are calling a post-pandemic nation. America is in a reset period where people are reclaiming things like their diets, exercise patterns, and other routines enjoyed before the pandemic. But, at the same time, there can be no returning to before the pandemic.
Journalist Audie Cornish recently compared COVID-19 to a low tide that has revealed the hidden problems people face. Employers certainly saw this firsthand during the heart of the pandemic, and many proved that they could prioritize people in ways they had never even considered. They proved that businesses could — and should — be part of the new normal. It's what America needs, and it's what our workforce wants.
Mike Monahan is national managing principal of people & community at Grant Thornton LLP.