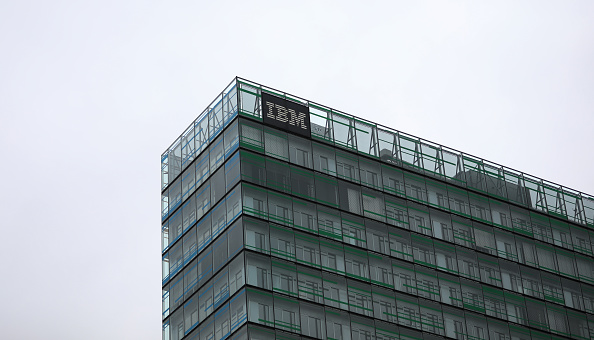 IBM is planning to cut about 10,000 jobs in Europe to reduce costs as it prepares to spin off its managed infrastructure services unit, according to a report from Bloomberg. The job cuts could affect about 20% of staff in the region. The United Kingdom and Germany would be the hardest hit.
The tech giant discussed the cuts earlier this month during a meeting with European labor representatives, Bloomberg reported, citing a union official who was briefed on the talks. The company's IT services business is also expected to be hard hit.  
"Our staffing decisions are made to provide the best support to our customers in adopting an open hybrid cloud platform and [artificial intelligence] capabilities," a spokesperson for IBM said. "We also continue to make significant investments in training and skills development for IBMers to best meet the needs of our customers." 
In October, the company announced it was splitting into two companies as part of a strategy to accelerate its hybrid cloud growth strategy and drive digital transformation. 
"We're taking structural actions to simplify and streamline our business," IBM Chief Financial Officer James Kavanaugh said at the time.
Last week, chatter on the Facebook group Watching IBM suggested multiple "resource actions" or layoffs were impending across a number of business units in the U.K.
For its third quarter, IBM reported revenue of $17.6 billion, down 2.6%. Revenue in its cloud and cognitive software business rose 7%, and total cloud revenue rose 19%, to $6 billion.
The company generated net cash from operating activities of $4.3 billion in the quarter and ended the period with $15.8 billion of cash on hand.
IBM shares are down more than 8% this year.   
The spinoff to IBM shareholders is expected to be tax-free and completed by the end of 2021.
(Photo by Jeremy Moeller/Getty Images)