Global oil prices fell on Friday, as waivers for the sale of Iranian crude and fears of a slowdown in China weighed on the market.
Brent crude contracts for January delivery, the global benchmark, fell 0.7% to $70.18
U.S. West Texas Intermediate crude fell 29 cents, or 0.5%, to $60.38 by midmorning. It settled at $60.19 a barrel, off 0.8% for the day.
Oil prices fell for the 10th consecutive session, the longest streak of declines since 1984. U.S. oil prices are down almost 20% since October, putting them in bear market territory.
U.S. producers are pumping 11.6 million barrels per day, according to the Energy Information Administration, ahead of planned sanctions on the sale of Iranian crude. Stockpiles have risen to the highest levels in seven months.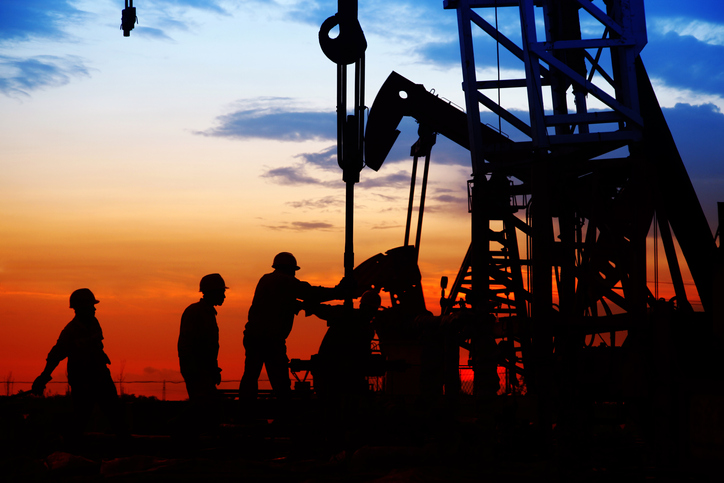 "The market's not tight. I think there are windows where you could perceive it to be tight, and I think the markets got caught into that," Christian Malek, head of EMEA oil and gas research at JPMorgan, told CNBC on Friday. "The reality is that we're still in a world where we're overproducing and we've got surplus."
The Iran sanctions were supposed to tighten the supply of oil, but the United States granted waivers to some countries so that they could continue to buy Iranian product.
The International Energy Agency last month cut its forecast for 2019 demand growth to 1.36 million barrels per day, citing a weaker economic outlook, trade concerns, and higher oil prices. The IEA said big production boosts from OPEC lead Saudi Arabia meant that the global market is "adequately supplied for now."
WTI nearly hit a four year high of $76 a barrel on October 3. Brent crude hit $86 a barrel in October as well. Brent crude is now down more than 18% from its recent high.
"The tide has well and truly turned for Brent and WTI over the last month, something I'm sure oil ministers from around the world will be all-too aware of," said Craig Erlam, senior market analyst at OAND, noting that junior oil ministers would likely discuss output cuts when they meet this weekend.
Photo: Getty Images