Why go public when venture capitalists and other private investors are willing to dedicate large amounts of money in later-stage funding rounds at very high valuations?
In the past seven days, several relatively mature startups have raised hundreds of millions of dollars.
Early Tuesday, Getaround, the car-share company that lets drivers rent their vehicles to strangers, announced a $300 million Series D funding, three times the amount it had previously raised. The Softbank Vision Fund led the Series D.
Since launching in 2010, Getaround has grown its car-share network to include several thousand vehicles in 66 U.S. cities. The company also recently reported a seven-fold Increase in booked hours.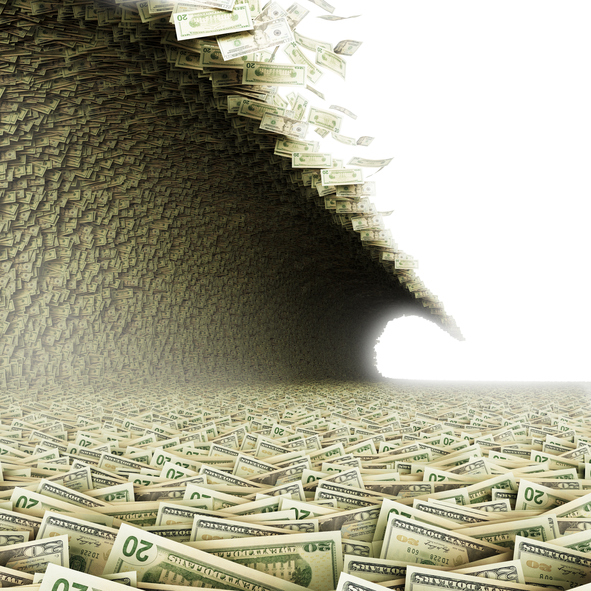 "We are confident in our product, playbook, and team," Sam Zaid, Getaround founder and CEO said in a statement. "We look forward to leading the growth of next-generation car-sharing."
Tuesday also saw a large funding round for business messaging app Slack. The San Francisco-based company closed a $427 million funding (its ninth round since 2010), valuing the company at $7.1 billion.
General Atlantic and Dragoneer Investment Group are leading the funding round, with participation from T. Rowe Price, Wellington Management, and Baillie Gifford.
In a blog post, Slack said, "We pursued this additional investment to give us even more resources and flexibility to better serve our customers, evolve our business, and take advantage of the massive opportunity in front of us."
Also last week, DoorDash, a competitor to GrubHub and Uber Eats, raised $250 million in a Series E funding, only five months after landing a $535 investment from Softbank's Vision Fund. The new round, led by Coatue Management and DST Global, doubled the company's valuation.
"DoorDash is gaining market share faster than anyone in the space," said DoorDash CEO and co-founder, Tony Xu, in a press release. "We're thrilled to partner with premier investors to accelerate our vision to empower local economies by being the last mile logistics layer."
DoorDash plans to expand to 2,000 cities in North America by the end of the year. It has raised $978 million in private capital to date.
Finally, corporate investment arms are not sitting on the sidelines.
On August 14, Alphabet lowed invested $375 million in Obamacare startup Oscar Health, taking about a 10% stake. Google previously participated in a $165 million funding round for the health startup in March, through its Capital G fund and Verily unit.
Oscar started hawking Affordable Care Act plans in 2013 and has about 230,000 members. The company says it will expand into several new markets in 2019 and tap some of the new funds to enter the Medicare Advantage market in 2020.
Oscar co-founder and CEO Mario Schlosser told Wired earlier this month that as a result of the new capital, "We can hire more engineers, we can hire more data scientists, more product designers, more smart clinicians who can think about health care a different way. It's the acceleration of that product roadmap that fascinates us the most."
Last week, Oscar disclosed that it had generated a $5 million profit on $363 million in net revenue during the first half of the year.
Image: Getty