The U.S. economy grew at 2.2% in the first quarter of 2018, according to the latest figures from the Commerce Department, which revised down a previous estimate of 2.3% growth.
"The revision to headline GDP growth was small, as were most of the revisions to GDP components. The standouts were weaker inventory investment — which was weak to begin with — weaker residential investment, and stronger business investment," Chris Low, of FTN Financial Group, told MarketWatch.
Business inventories increased $20.2 billion in the first quarter, compared with last month's estimate of $33.1 billion. Some analysts said the smaller inventory buildup could ultimately lead to better growth numbers for the second quarter.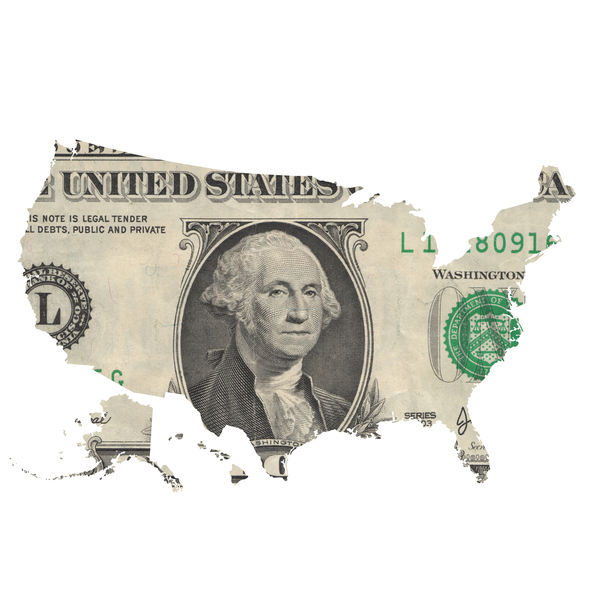 "The incoming monthly data suggest that second-quarter GDP growth will be much stronger," said Paul Ashworth, the chief U.S. economist at Capital Economics. Ashworth predicted a rebound to growth of 3% to 3.5% in the current period.
In a tweet on Monday, President Donald Trump said the country was enjoying the "best economy in decades." The president claims tax cuts, deregulation, and tougher enforcement of trade laws will result in growth rates of 3% or better.
The corporate tax cut resulted in a $117.4 billion drop in corporate income taxes for the first quarter. After-tax corporate profits surged 5.9% for the quarter, while adjusted corporate profits before taxes fell 0.6%, the second straight quarterly decline.
Wages and salaries increased $119.5 billion in the first quarter. Private sector payrolls rose by 178,000 jobs in May, compared with 163,000 in April, according to the ADP national employment report released on Wednesday.
Consumer spending, which accounts for more than two-thirds of the U.S. economy, rose 1% in the first quarter, the slowest growth rate since the second quarter of 2013.