For CFOs that are trying to instill a culture of ethics at their companies, the Ethics and Compliance Initiative (ECI) has good and bad news. Unfortunately, there's more bad news than good.
The good: fewer U.S. employees say that in the last 12 months they observed misconduct that violated their organization's ethical standards or the law. The bad: "more employees feel pressure to cut corners than ever before," according to a survey by ECI.
Also on the negative side, retaliation against whistleblowing is on the rise. To top it off, 40% of employees believe that their company has a weak or weak-leaning ethical culture.
In ECI's survey of more than 5,000 employees in late 2017, which it has conducted since 2000, the number of workers witnessing misconduct actually fell: 47% of employees said they did so, down from 51% in 2013.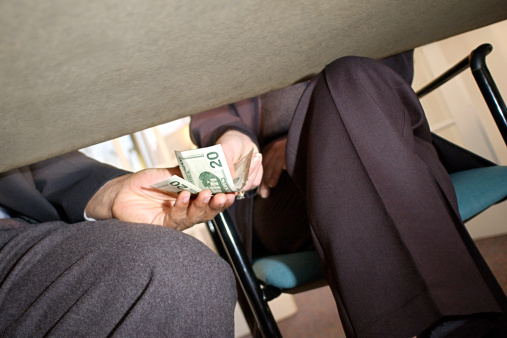 But more employees felt pressured to compromise ethical standards: 16%, compared with 13% four years ago. In addition, where there was pressure there was also misconduct by colleagues: 84% of pressured employees observed misbehavior by co-workers.
What kind of unethical behaviors did workers personally observe and who committed them? Lying to employees and stakeholders topped the list at 26%, followed by abusive behavior (21%) and conflicts of interest (15%). About 63% said the misconduct was committed by a manager or first-line supervisor.
Fortunately, more employees said they reported misconduct in 2017: 69%, up 10 percentage points since the inception of ECI's Global Business Ethics Survey in 2000. The misconduct reported on tended to be serious: 79%, for example, reported misuse of confidential information; 76%, the acceptance of bribes or kickbacks; 74%, stealing; and 70%, sexual harassment.
However, retaliation against employees who report misconduct is rising even greater than the rate of reporting.
In 2017, instances of retaliation against employees doubled, to 44%. And companies generally brought down the hammer on whistleblowers quickly: 72% of respondents said the retaliation occurred within three weeks of their initial report.
This last trend may be particularly disconcerting, given that in February the U.S. Supreme Court made it more difficult under the Dodd-Frank financial reform law for whistleblowers to sue employers for retaliating against them.
Can companies reverse some of these alarming trends, assuming they want to? Generally, the ECI thinks that making ethics and compliance an organizational priority can turn a company around.
Some of the first steps include defining guidelines for employees, promoting those values throughout the company, and setting performance goals for senior leaders and managers to visibly support the values of the organization and to reinforce the importance of employee reporting.
Participants in the 2017 survey were 18 years of age or older, currently employed at least 20 hours per week for their primary employer, and working for a company that employs at least two people.
Image: Thinkstock