If you're a top executive at a very large company that offers performance-based bonuses and you don't get one, you're part of an unfortunate, small minority.
Compensation Advisory Partners examined incentive payouts from 2010 through 2015 by 100 publicly held companies — each with at least $18 billion in annual revenue — across 9 industries. The firm found that 95% of executives at companies that offered such programs achieved at least "threshold" performance, meaning they qualified for at least a partial bonus.
"Target" performance was also achieved by a large majority — 75% — of executives at those companies. However, only l5% of them qualified for the maximum bonus stipulated in their incentive plan.
"This pattern indicates that target performance goals are challenging but attainable, while maximum goals are achievable through highly superior performance," Compensation Advisory Partners (CAP) said in a study report.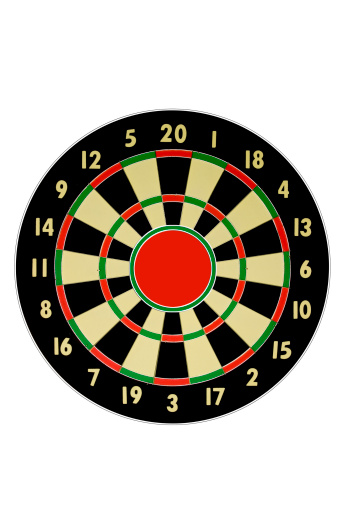 Executives most often earn 50% of their target bonus for reaching threshold performance and 200% for achieving maximum performance, according to CAP.
Not all companies offer goal-attainment annual incentive plans, of course. In this sample, at least two-thirds of the companies in eight of the nine industries represented did offer such plans. Overall, 72% of the 100 companies did so, a result that was consistent with CAP's prior study on this topic, conducted two years ago.
In a stark contrast to the industry-by-industry breakdown, only 2 of the 12 financial services firms studied offered performance-based plans, while 10 others offered discretionary bonus programs. That finding underscores concerns of some shareholders and much of the general public that financial institutions may unreasonably enrich executives while not holding them accountable.
Pharmaceutical and health-care companies paid at or above target more frequently over the six-year study period than did companies in any other industry. Large companies in both of those industries have experienced significant growth in recent years, partly because of consolidation.
Meanwhile, there is a clear trend toward companies using more metrics in the calculation of bonus payouts. In the new survey, 61% of those with performance-based bonus programs used three or more metrics for such calculations. In CAP's 2014 study, only 48% of companies did so.
CAP also reviewed the relationship between annual incentive payouts and company performance with respect to three metrics: revenue growth, earnings-per-share (EPS) growth, and growth in earnings before interest and taxes (EBIT).
While payouts were generally aligned with revenue and EPS growth, they most closely tracked EBIT growth, CAP found. "Companies may seek to align bonus payouts with operating measures, such as EBIT, as they capture an executive's ability to control costs and improve operational efficiency," the firm said in its study report.
Given the uncertain economic outlook following the recent presidential election, establishing performance targets for 2017 may be more challenging than usual, according to CAP.