CFOs to Watch 2016
In most lists of top finance chiefs, the criteria involve looking backward at what the executive has accomplished. At CFO, we take a different tack. Since 90% of a CFO's job involves looking forward, so do we. That's why our second annual CFOs to Watch comprises, even more than in 2015, finance chiefs that face enormous challenges in the next 12 months.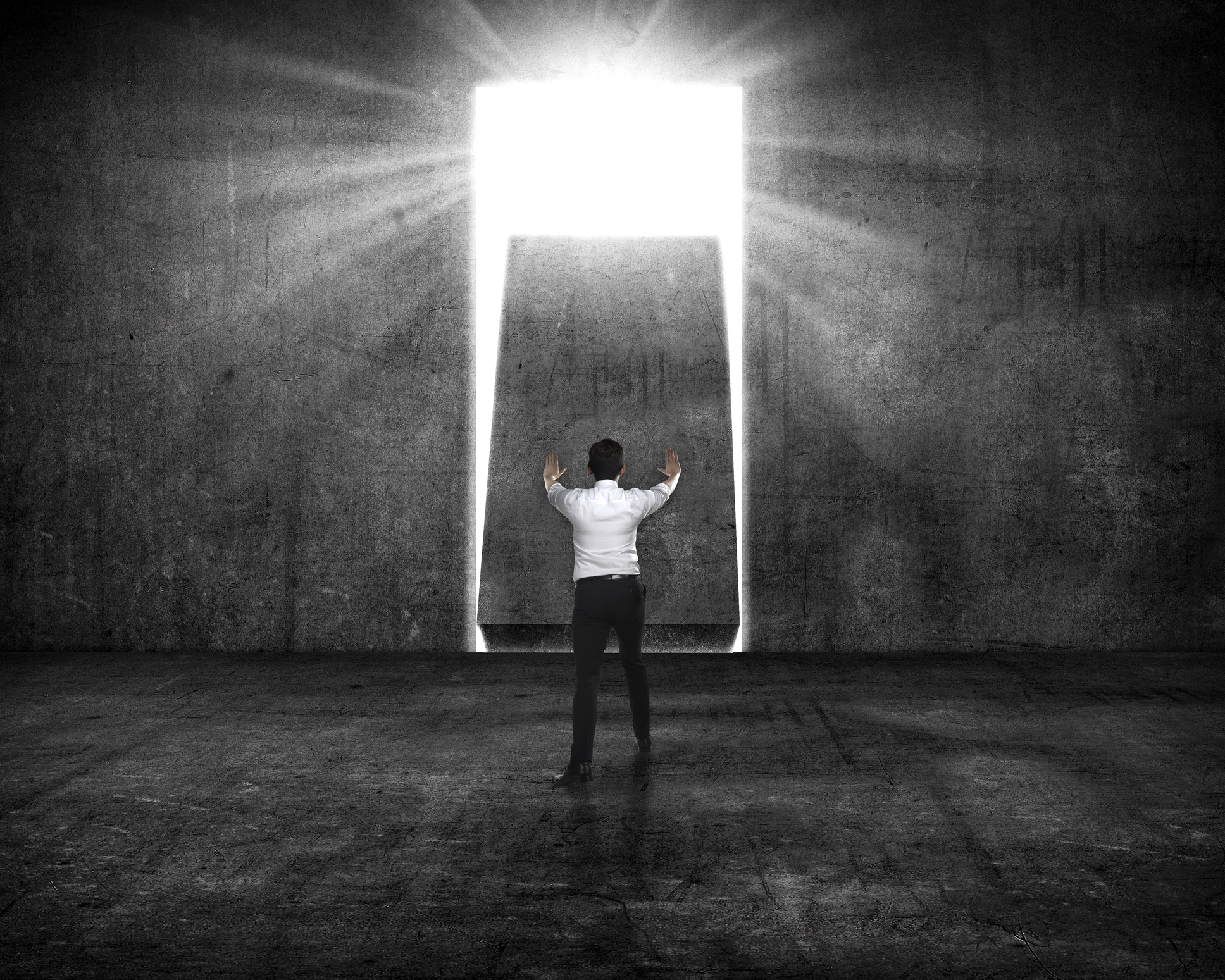 Although some star CFOs made the cut, there are others that toil behind the scenes, barely exposed to the mainstream media except on earnings calls. But these are executives responsible for billions of dollars in profits who steer the finance departments (and, increasingly, the strategy) of companies that are vital to the U.S. economy. How much debt these companies assume, whether they invest in research and development or return capital to shareholders, how aggressive these firms are in growing through acquisitions, and a multitude of other choices are largely the call of these CFOs.
This year, we found 20 extremely accomplished executives (they'd have to be in order to attain their positions) who have the unenviable jobs of rebooting companies after failed merger deals or charting new strategic courses to revitalize aging businesses, among other problems. A majority of them, in one way or another, are also tasked with finding opportunities for growth and efficiencies in rapidly changing industries. Plenty of other CFOs could have made our list based on those criteria. But for better or worse, these are the executives that, for the next year or more, have the toughest jobs in finance.
The profiles on the following pages were written by David M. Katz and David McCann, deputy editors of CFO, and Vincent Ryan, editor-in-chief.
JEFFREY S. BORNSTEIN
SVP & CFO, GE
A Full Plate Speaking of GE finance chief Jeffrey S. Bornstein, Scott Davis, a managing director at Barclays Capital, said, "I think if he saw me in a dark alley, he might hit me over the head with a baseball bat."
Adds Davis in his assessment of Bornstein's attitude toward Barclays: "He's pretty hard-charging; he's not always nice to us, to put it bluntly." Not that Davis has been especially critical of Bornstein, per se. "But in the past we've had views that management was not executing at GE, that there were challenges at the operational level," the analyst recalls.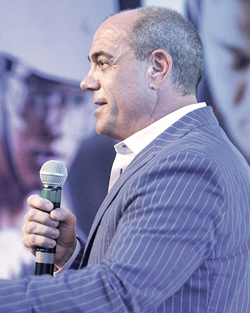 Davis and his colleagues, however, leveled those attacks while Bornstein was CFO of GE Capital. As such, Bornstein bears little responsibility for missteps made at the finance subsidiary's parent company. Still, recalling the credit woes GE Capital suffered during the financial crisis, Davis isn't letting Bornstein, who was finance chief of GE Capital from 2008 to 2013, off that easily.
"Let's face it, GE Capital had a lot of challenges, and he was CFO of the company, of that business, so you have to hold him certainly accountable for some of the mistakes," Davis adds.
But that was then, and 2016 is now. Bornstein is facing a daunting series of complicated initiatives as GE transforms itself into what it's calling a "digital industrial" company, and Davis feels that the CFO is more than up to the challenge. Among those initiatives is the integration of the financial reporting, accounting, and internal control systems of three power divisions of Alstom Energy, which GE acquired for $10 billion in November 2015.
Then there's the task of finishing off the sale of most of GE Capital in order "to focus on continued investment and growth in our industrial businesses," according to GE's March 31 10-Q. On top of that are a pension liability that will require about $2.1 billion in projected contributions in 2017 and a broad effort to cut corporate costs.
In the midst of all this, Bornstein has been spending about 20% of his time on strategy, development, and M&A related to Predix, the company's big play to get first-mover advantage on the industrial Internet. And there's little doubt that Bornstein will be spending as much or more of his time on the cloud-based operating system.
"The list is exhausting, the amount of things that Jeff is going to have to do. I do think he has the talent and the people around him to get it done," says Davis.
The biggest risk for Bornstein in all these activities is that they "need to be fairly flawless. GE is not a company right now, in the eyes of investors, that can afford to make a lot of mistakes," according to Davis.
"The biggest mess-up would be [problems in] the integration of Alstom or if [GE doesn't] make its cost and margin targets. "
But there's also the potential for big rewards. Davis regards Bornstein as "a legitimate candidate" to replace CEO Jeff Immelt when the CEO retires. At issue is whether the board would depart with GE tradition and choose a finance chief rather than an executive schooled in operations.
Nevertheless, "Jeff Bornstein comes across as a very genuine, no-nonsense, get-things-done," kind of CFO, according to the Barclays executive. "He holds people accountable." —David M. Katz
JOHN GALLINA
EVP & CFO, Anthem
Picking Up the Pieces The Justice Department's July decision to oppose two of the largest acquisitions in health care in all likelihood meant that the proposed deals, Anthem's $54 billion takeover of Cigna and Aetna's $37 billion deal for Humana, were dead. The CFOs of all four health insurers involved in the proposed deals — John Gallina, Thomas McCarthy, Shawn Guertin, and Brian Kane, respectively — all now qualify as CFOs to watch.
Both Anthem and Aetna said they planned to challenge the DoJ when the federal lawsuits were announced. But if they walk away from the transactions or lose in court, after picking up the pieces each company will have much to decide in terms of big-picture strategy and maximizing shareholder value. If the deals had been allowed to proceed, each of the two combinations would have been almost as large as industry leader UnitedHealth Group.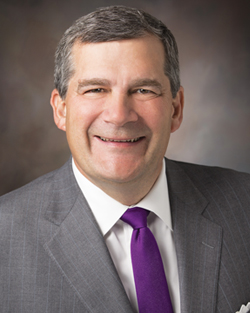 Our selection of Gallina as the standard bearer for these health-care CFOs is somewhat arbitrary. But as the market's number-two player, Anthem may be the only one large enough to approach UHC's size by potentially acquiring one or more second-tier health insurers as an alternative strategy.
One looming headache for Gallina: under the terms of the Anthem-Cigna agreement, Anthem must pay a $1.85 billion termination fee if the deal goes belly up because of regulatory action. That's more than the total cash Anthem had on hand at the end of this year's second quarter.
These matters certainly will keep Gallina on his toes. There is no particular reason to expect that he won't be able to rise to the challenge, especially since he's been with the company since 1994. But he just ascended to the CFO chair on June 1, following the unexpected departure of Wayne DeVeydt.
The breadth of Gallina's experience likely will serve him well. He most recently was a divisional finance chief, after previously serving in roles including chief accounting officer, chief risk officer, senior vice president for internal audit, and CFO for comprehensive health services.
Indeed, analyst Thomas Carroll of Stifel Nicolaus said at the time of Gallina's appointment that Anthem would be better off with him at the helm for the Cigna integration.
Now that the big acquisition is nearly off the table, Gallina still could find himself in integration mode, as the major health-care players are widely expected to seek other opportunities to bulk up.
But Gallina could actually find it a challenge to go up against Anthem's former target, Cigna, on M&A. Carroll wrote in July that Cigna, with "swift access to deployable capital of $12 billion," could be better-positioned to move toward an acquisition of its own. —David McCann
KATHY WALLER
EVP & CFO, Coca-Cola
Champion of Diversity A Coca-Cola lifer, having joined the company in 1987, Kathy Waller is a CFO to watch not so much because of weighty business challenges she faces (although there are certainly those) but because of the opportunity she has to serve as a role model.
As a woman and an African-American, Waller is a beacon for many who aspire to advance to executive positions despite being disproportionately under-represented within those ranks. That's not simply an honorary status based on her gender and race; Waller gets involved.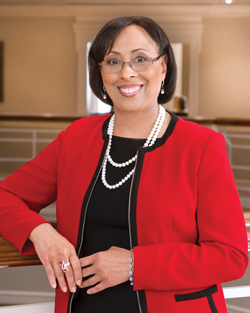 She heads up Coca-Cola's Women's Leadership Council, which develops strategies, initiatives, and metrics aimed at increasing the number of women in leadership roles at the company. Since the council was launched in 2007, the representation of women in senior leadership positions in Coca-Cola has increased from 23% to 30%, while the proportion of women at the immediate pipeline level has grown from 28% to 32%. And female participation in key assessment and development programs has shot up from 21% to 37%.
Waller also serves on the advisory board of Catalyst, a leading nonprofit organization with a mission to expand opportunities for women in business. And she's a member of the Junior League of Atlanta, an organization of women dedicated to developing the potential of women.
In an interview with Rochester Review, published by her alma mater, the University of Rochester, Waller said that the relative paucity of women in senior positions within American companies was not the fault of some "grand conspiracy."
She cited other reasons, one being that women don't have the same kind of access to casual settings where men load up on information and receive mentorship, like golf courses and bars.
"It's not necessarily that they aren't wanted or wouldn't be invited," she was quoted as saying. "Sometimes they have to go pick up the kids, or sometimes it's just not comfortable for women to go hang out in a bar with the guys. I don't believe men think of what they're doing in those settings as mentoring, but it is. And I think that's what women are missing — that network which is outside of the day-to-day work itself."
She also opined to the publication that men and women coming out of graduate schools have different mindsets. Women are more apt to say, "OK, I'll start at entry level, I'll work my way up, and I'll prove myself," whereas men are less likely to settle for entry-level positions, she said.
But she also saw reason for hope, noting that today younger men want to "be there for their families" as much as women do. "There's a huge generational difference," she told Rochester Review. "Men are going to make sacrifices that are going to help out [both] men and women. It's going to help level the playing field quite a bit." —D.M.
LUCA MAESTRI
SVP & CFO, Apple
Uncertain Times Does it matter to Apple that Alphabet recently supplanted it as the world's most valuable company, if only briefly? Maybe, maybe not. But the slowdown in Apple's earnings growth and the shaky performance of its stock over the past year, which helped trigger its market-cap stumble, are of great concern.
Apple, of course, is a company that got where it is by consistently taking risks that ultimately paid off. More of the same will be required for it to remain atop the corporate heap. And Luca Maestri, Apple's finance chief since 2013, knows a thing or two about risk.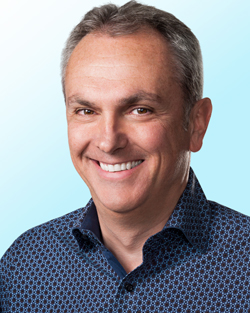 What would you call giving up the CFO post at one of the 20 largest U.S. companies to take a job as a controller, as Maestri did when he moved to Apple from Xerox three years ago, other than risky? Even though he was specifically hired to succeed Peter Oppenheimer, anything can happen with a new job. He was in mid-career, just 49 at the time, and if the promotion to CFO hadn't transpired, Maestri's résumé would have taken quite a hit.
Today, with the iPhone market — responsible for more revenue in 2015 than all of Apple's other products combined — possibly nearing saturation, the company is at an inflection point. Of note, revenue fell by 27% in this year's second quarter, only the device maker's second down quarter in more than a decade.
Apple needs a new monster product. The iPad never became that — and in fact the tablet has passed its growth phase and is now indisputably in decline. The same thing happened with the iPod, and now it appears the iPhone is suffering the same fate, with sales in the second quarter falling 15%. Many observers are saying that almost everyone who wants a device has one and most sales going forward will be upgrades.
Maestri isn't going to come up with a monster product himself, of course, but as a major component of the executive team he's charged with making the right strategic decisions, especially those involving capital allocation and M&A. Is it time to put more of the company's $18 billion in cash to work?
Meanwhile, if Apple's share price continues to lag, Maestri may have an investor relations nightmare on his hands. However, most analysts are expecting a return to growth for Apple, in both revenue and share price, in 2017.
In fact, one of the most pro-Apple analysts, Piper Jaffrey's Gene Munster, told Bloomberg in mid-July that he was bullish on Apple even though investors seemed somewhat disappointed with reports about the iPhone 7, slated to be released in September.
"The biggest thing [investors are] underestimating is that people can't survive with phones that are three years old," Munster said. "I think there's this belief that upgrade cycles are going to extend to three years and beyond. That's not going to happen."
Whether high-profile Apple heads in the direction of rags or riches, Maestri's moves, like those of his boss Tim Cook, are under a microscope. —D.M.
HARVEY M. SCHWARTZ
EVP & CFO, Goldman Sachs
Systemically Important If the years before the financial crisis were the height of excitement in U.S. investment banking, the years afterward, at least for risk-taking and outsized returns, have been the height of boredom. Goldman Sachs, in particular, doesn't do nearly as well when banking is boring.
In its second-quarter earnings report, Goldman reported lower revenue from fixed-income trading, a drop in investment-banking revenue of 11%, and a 55% fall in fees from initial public offerings and stock sales. No wonder the banking company's stock was trading at a P/E ratio of 15.6 in early August, when the industry average was 18.9.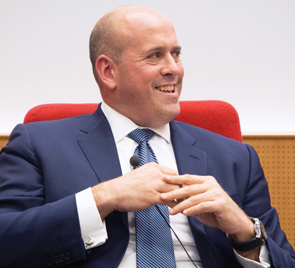 At a time when it's business model, and indeed its identity, are in doubt, Goldman seems to have the right person as CFO, however: Harvey M. Schwartz, who succeeded industry stalwart David Viniar in 2012.
Not only does Schwartz have an investment banking and sales background — at Citicorp, he structured derivatives for clients in the petroleum and mining industries — but he was also a member of Goldman's risk committee during the heat of the financial crisis. The latter is serving him well as Goldman navigates a tight banking regulatory regime. The bank's value at risk — an estimate of how much a set of investments might lose on a typical day in the quarter — was $62 million in the second quarter, down from $72 million in the first quarter and the lowest level it's been in years.
Not that Schwartz is averse to making money. Goldman might be cutting costs (removing 5% of staff in three months, which the firm expects will save about $700 million), but it also dipping its toes into a new business: unsecured consumer lending. In April, Goldman acquired $16 billion in online deposits from GE Capital. Schwartz said Goldman is launching the lending product this autumn. "We're keenly aware of the fact that this is a new business opportunity for us, and importantly, a new client base," Schwartz said in July. "And so one of the things we did was reach out to thousands of consumers to really understand what they want and their borrowing priorities."
In another recent move, one that hearkens back to pre-financial crisis days, Goldman is marketing a private equity fund of about $8 billion, for which it can only contribute a small amount of its own capital. So while the fund won't produce the abundant profits private equity earned for banks a decade ago, it's a sign that Goldman hasn't totally pulled in its horns.
The investment banking giant is far from being in dire straits. Revenue from its fixed income, currency, and commodities trading unit was $1.93 billion, 20% higher than in the second quarter a year ago. But Schwartz seemed hard pressed on the Goldman earnings call to present evidence that there's any light at the end of the tunnel. Indeed, the bank's investment banking transaction backlog decreased in the second quarter compared with both the end of the first quarter of 2016 and a year earlier.
For being the finance chief of a highly visible bank that has a bumpy road ahead of it, Schwartz is a CFO to keep an eye on. —Vincent Ryan
JOHN RAINEY
SVP & CFO, PayPal
Learning to Fly While many CFOs have defected to small tech startups the past two years, John Rainey took a different path by joining PayPal one year ago. The former finance chief of United Continental arrived at PayPal a few weeks after it had been spun off from Ebay, in a daring move to migrate from the rather staid airline industry to the rapidly evolving world of payments.
Rainey, 45, said he was excited to be joining a company that was "leading the transformation of money." For PayPal's part, it wanted a finance chief with experience running a large, complex organization.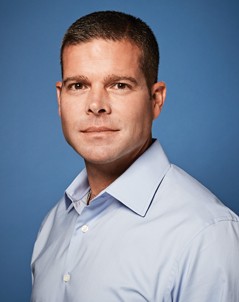 Rainey certainly looks up to the task, but that doesn't mean he can keep PayPal on top of its game. PayPal has a solid position in the digital payments space because, as Rainey pointed out, it is "technology and device and operating system agnostic." And PayPal has not been shy about strengthening that position through deals like the purchase of Xoom, an online international money transfer company bought shortly before the spinoff transaction. PayPal also boasts a person-to-person social payments platform in Venmo, a key area for payments growth.
But PayPal is going to need all the assets it can get, facing intense competition from Apple Pay and other smartphone- and web-based payments systems. Apple recently announced, for example, that it would allow Apple Pay users to make web payments, a segment right in PayPal's wheelhouse.
What are Rainey's marching orders that make him a CFO to watch? Out in the market, PayPal faces something of an identity problem, analysts say, in that customers don't understand its size and scope in the payments world. In addition, payment vendors of all stripes face a consumer adoption issue in the important growth area of mobile: 65% of consumers are still wondering what the benefits are to using mobile payments, according to a Federal Reserve study.
Still, the company added 4 million new users in the second quarter, for 11% year-over-year growth, and overall transactions per active account reached 29.
Inside PayPal, Rainey must instill discipline in a company with decentralized operations. Gaining efficiency and reining in costs top the list. At a Keefe Bruyette Woods investor conference in July, Rainey talked about the need to clean up the fragmented purchasing process in PayPal's procurement department, for example. Rainey also wants to reduce the company's service costs by allowing customer representatives to work from home, something he did at United.
Analysts think PayPal has an opportunity to drive efficiencies and increase profit margins with Rainey in the finance chief's seat. The company is pushing hard to avoid losing momentum: in the second quarter, it landed a big partnership with Visa, which will make the card giant's network a payment option for PayPal customers, according to Aite Group. The partnership will also expand acceptance of PayPal's digital wallet at physical retail locations that accept Visa contactless transactions.
But, as many experts pointed out, PayPal, whose tradition was enabling customers to bypass the debit- and credit-card networks, will now be paying transaction fees to Visa.
Achieving all of the above will be key to Rainey's ultimate problem: maintaining a stock price that was, as of mid August, at a high price-to-earnings ratio of 34.4. If PayPal doesn't continue to fire on all cylinders, keeping Wall Street happy won't be easy. —V.R.
SID SANKARAN
EVP & CFO, AIG
Steward of the Balance Sheet Nearly eight years after the start of the financial crisis, AIG is still trying to shed the huge amounts of unprofitable financial and insurance risk it's taken on over the years. So it's understandable that when the property-casualty insurance giant announced a management shakeup in December 2015, it tapped its chief risk officer, Sid Sankaran, to be the new CFO.
Indeed, in a late July interview with CFO, Sankaran's methodical approach to risk was on display. Very much like a risk manager, he methodically analyzed the company's approach to the macroeconomic risks it faces, including those stemming from the interest-rate environment, the competitive pricing climate for commercial insurance, and geopolitical hazards like the Brexit vote.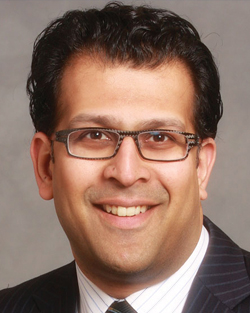 In terms of interest-rate risk, "we plan to multiple interest rate environments," he explains. "And I think you always have to plan to the current estimate of the yield curve. But we also look at scenarios where rates stay low longer and we also look at scenarios where they rise."
Regarding low insurance prices, which Sankaran attributes to a glut of risk capital in the market, "our focus has been on risk selection and business mix and making sure we have the right quality of business and the right returns," he says, noting that "growing the entire portfolio [of insurance products] in aggregate might not be the best thing."
Sankaran keeps close watch on global political risks in the wake of the United Kingdom's vote to exit the European Union. The decades-long trend toward globalization appears to be "fading," the finance chief observes, and AIG, as an international insurance carrier, needs to be "cognizant that some of the trends that have played out significantly may turn out differently in the next 5 to 10 years from the way that they have in the last 20."
Sankaran's tenure as CFO began amid a heated, well-reported struggle between the company's CEO, Peter Hancock, and hedge fund investment managers Carl Icahn and John Paulson. Both activists proposed splitting up the multi-line insurer into three independent property-casualty, life, and mortgage insurance companies. They reasoned that such a reorganization would help cut the onerous costs and capital requirements associated with being designated a company that is "too big to fail." Icahn, in an October 2015 letter to Hancock, in fact, called AIG "too big to succeed."
In February 2016, however, AIG's management struck a compromise with the activists, giving each a seat on the board. Barely two weeks before, the company had also adopted an ambitious new shareholder-friendly strategy, committing itself to return at least $25 billion through buybacks and dividends.
Further, the board approved an IPO of up to 19.9% of the mortgage insurer, United Guaranty, "as a first step towards a full separation." (It wound up selling the unit to Arch Capital.)
That's left Sankaran with some big responsibilities over the coming months. In terms of helping the company manage to return such a whopping amount of capital to shareholders while maintaining a sound equilibrium between debt and equity, he says, "a core role of the CFO is driving the capital allocation process and acting as the steward of the balance sheet."
To provide part of the $25 billion without overly diminishing its core assets, the company has set up a legacy portfolio of about 20% of its capital that it has identified as being targeted precisely for capital return to shareholders. "That legacy portfolio, combined with the sustainable earnings power of our company, we believe, will allow us to execute on that target while maintaining that balance sheet strength we're proud of building up," Sankaran says. —D.M.K.
JEFFREY C. CAMPBELL
EVP & CFO, American Express
In Need of a Spark During American Express's 2016 second-quarter earnings call, analysts could be forgiven for having a tough time grasping where the company's growth would be coming from in the back half of the year and in 2017.
On the one hand, Amex had lost its longstanding credit card relationship with Costco. On the other, it was getting an immediate cash boost from selling off its Costco receivables and shedding related costs.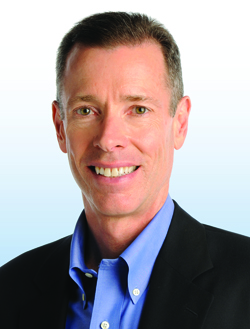 On the one hand, under the new arrangement Amex was giving up access to huge numbers of customers on sales within Costco. On the other, it would be investing heavily in a "growth initiative" aimed at picking up new business from those old Costco customers on non-Costco-related sales.
Acknowledging the difficulty in clarifying what all these conflicting signals might mean, Amex CFO Jeffrey Campbell patiently tried to explain. The difficulty in making the company's quarterly financials clear, Campbell said, was that they "included a number of discrete items, creating some complexity in our results."
Yet Amex's second-quarter net income was up 37% versus the same quarter of 2015, mainly as a result of the gain from the Costco credit portfolio sale. The good news also included a $1.1 billion pre-tax gain for the sale of the Costco cobrand portfolio.
On the downside, Campbell, the only member of top management on hand to deliver the earnings report and handle questions, reported a continued slowdown in Costco-related volumes leading up to the date of the sale. There was also a $232 million restructuring charge related to the company's ongoing cost reductions and increased investment spending.
So where was the beef? Campbell said during the call that Amex's recent loan growth stemmed from efforts to sign up former Costco cobrand card members for other Amex products. "We expect to capture at least 20% of the out-of-store spending of the former Costco cobrand card members as a result of our acquisition efforts prior to the sale," the CFO said.
But Donald Fandetti, a Citigroup Global Markets broker, called for a clarification: had Amex received an actual financial boost in the quarter from those earlier efforts, or was most of the loan growth merely a result of the "run rate" — simply an extrapolation of the loan growth in earlier quarters?
Although Campbell answered that Amex had seen actual second-quarter loan growth — growth that confirmed the previous run rate and would keep it going in future — he added a puzzling qualification. That growth would be subject to "complex dynamics," the CFO added.
Fandetti asked Campbell to elaborate. Part of the finance chief's answer was that competition in the credit card business overall has been fierce and could be getting fiercer. "You have many other competitors who have launched either new marketing efforts or new products that perhaps are targeted at some of the same types of card members," he said.
Further, the move away from Costco is shifting Amex's relationship with its customers and the geography of its customer base. "And then if you think about the broader external environment, you have tremendous uncertainty around interest rates," Campbell said. "We'll have to see."
Unfortunately, a wait-and-see attitude concerning Amex's growth may only make investors more impatient. Global card spending increased just 3% year-over-year in the second quarter, and provisions for loan losses actually fell.
But American Express "is using cost cutting and share buybacks to post good earnings numbers," Kyle Sanders, an Edward Jones analyst, told TheStreet.com. "There's not really any catalyst to spark this business, and it's hard to get excited about it at this point." Can Campbell find a way to help generate excitement about (and revenue growth for) American Express? —D.M.K.
AMY HOOD
EVP & CFO, Microsoft
Stabilizing Force When she was tapped to be Microsoft's finance chief three years ago, Amy Hood was viewed as the CFO who would stabilize the computing giant. She would help manage Microsoft's transition into a devices and services company and increase shareholder value, in part by better managing costs.
The verdict so far: she has been successful, but only partly, and some of her tallest hurdles lie ahead. Shareholder value has definitely been a field of victory. Microsoft's stock price, below $35 three years ago, was about $57.50 per share in mid August.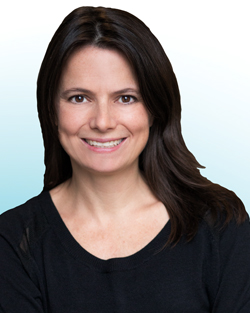 The company's cloud-based computing platforms, which Hood is helping steer, performed robustly on the topline in the second quarter. But, overall, the transition from legacy licensed-based systems to subscription products is still happening too slow to not dent earnings: Microsoft recorded $85.32 billion in total annual revenue in fiscal 2016, down 8.8% from fiscal 2015.
Sales for Microsoft's latest operating system, Windows 10, continue to be stagnant: for the year, revenue from the More Personal Computing segment, which includes Windows, fell 6.3% to $40.5 billion. In addition, in July the company announced it would not meet its self-imposed goal of having Windows 10 on one billion devices by June 2018.
One other thorny problem for Hood is what to do about eroding margins. Margins on cloud services, which are sold by subscription, are slimmer than those for business software licenses. Microsoft's gross margins fell in the second quarter, and Hood says she expects margins to shrink this fiscal year as well.
In July, though, Microsoft pulled off something of an M&A coup by buying LinkedIn for about $26 billion, at a price significantly below LinkedIn's 52-week high. Is bringing together "the world's leading professional cloud with the world's leading professional network" going to be the game changer Microsoft needs?
Hood and her colleagues are projecting conservatively, stressing that the primary goal of the tie-up is to accelerate top-line growth across LinkedIn's core businesses as well as Office 365 and Dynamics, Microsoft's customer relationship management system. Microsoft is also predicting a long runway before the deal enhances the bottom line: LinkedIn won't be accretive to non-GAAP earnings per share until fiscal year 2019.
Given Microsoft's history with acquisitions, there is good reason for prudence: other than its 2011 purchase of Skype, its second largest after LinkedIn, Microsoft's large takeovers have been a disaster. Deals to buy aQuantive (for $6.3 billion) and Nokia's handset business (for $7.9 billion) both resulted in write-downs that erased virtually the entire value of the acquired assets.
As a CFO who, by all accounts, is operationally focused, Hood will have a huge hand in whether the LinkedIn deal makes Microsoft a more socially relevant, hipper version of its old self, and sets it back on a growth path again. If Hood can pull that off, she will certainly be able to lay claim to putting the aging computing power on firmer footing. —V.R.
PAUL S. HERENDEEN
EVP & CFO, Valeant Pharmaceuticals
Crisis Manager Just over a year into his tenure, CFO Robert Rosiello had a lot of cleaning up to do at troubled Valeant Pharmaceuticals. Forbes recognized as much in March with its headline, "The Most Thankless Executive Job in America: Chief Financial Officer of Valeant Pharmaceuticals."
But just as suddenly, the problems are no longer Rosiello's, as he was ousted as finance chief as of August 22 (although he stays on as executive vice president of corporate development and strategy). The new CFO is Paul S. Herendeen, who had been serving as CFO of Zoetis, a provider of medicine and vaccinations for pets and livestock. Herendeen also has 16 years of experience as CFO of Warner Chilcott and MedPointe. But even he may not be ready for what awaits.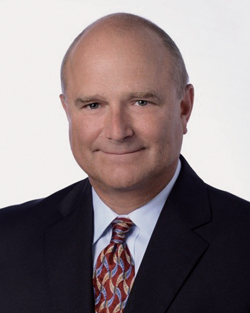 Since Valeant recently completed an $11 billion acquisition (of Salix Pharmaceuticals), you might expect the biggest item on the new CFO's plate would be integrating the entities. Not in this case. Following is a partial rundown of the headaches Herendeen must deal with.
For starters, the company has a staggering debt load of about $31 billion. Next, in early August the company still had a restatement project on its hands. Valeant acknowledged in February that its financials for 2014 and the first quarter of 2015 could no longer be relied upon. That was an after-effect of its ill-conceived relationship with Philidor, a virtually unknown specialty pharmacy company that was accused of altering doctors' prescriptions in order to sell more of Valeant's high-priced drugs. The accounting issue is about improper revenue recognition. Valeant accounted too early for $58 million in revenue from sales through Philidor, the company has acknowledged. The miscues occurred before Valeant purchased an option to buy Philidor for $100 million.
Even though Valeant has cut its ties with Philidor, the snafu caused a long delay in Valeant's filing of its 2015 financials, which fortunately happened in time to avoid triggering defaults on its debt. Then there is the public-image fallout from a federal investigation begun last autumn into Valeant's pricing practices, which also drew intense heat from lawmakers. By October the list prices of several of its already-pricey drugs had shot up by 8 to 30 times what they'd been listed at less than two years earlier.
Valeant announced in February that it was under investigation by the Securities and Exchange Commission, although it did not say whether it concerned the pricing matter, the revenue recognition issue, or something else. Investor relations is another troublesome area. After reaching a giddy high of $262.52 on August 5, 2015, the company's shares were trading in the $30 range in mid August—a cataclysmic plunge.
In announcing the CFO switch, CEO Joseph C. Papa called Herendeen "an accomplished and well respected financial executive" whose "prior experience as a public company CFO, strong operational focus, and disciplined approach to financial management make him the ideal choice to lead our finance function."
While Papa praised Rosiello, a 30-year executive at McKinsey, for helping guide the company through a tough time, it certainly was necessary to replace him with a professional CFO like Herendeen. But even the most-experienced CFO would find the Valeant cleanup job daunting. —D.M. & V.R.
---
10 to Keep an Eye On
These CFOs face some hard strategic questions that their companies' fortunes hinge on.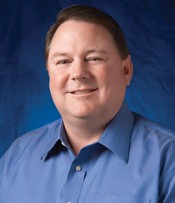 Brian Gladden
EVP & CFO, Mondelez International
Just as he did in his last days at Dell, Gladden now must deal with flagging growth at Mondelez. The global snack maker has reported falling revenue for 11 straight quarters. Facing Brexit-induced currency headwinds, its outlook doesn't appear any brighter. Gladden's hopes of becoming a CEO at some company, someday, may be frustrated yet again.
Michael Chae
Senior Managing Director & CFO, Blackstone
Chae took over as Blackstone's finance chief a year ago when Laurence Tosi improbably jumped to Airbnb. Tosi will be a tough act to follow. Blackstone is the world's largest alternative investment firm — with more than a third of a trillion dollars of assets under management, as well as a thriving financial advisory services business for mergers and acquisitions, restructurings, and private placements. Chae is charged with protecting and allocating Blackstone's own assets.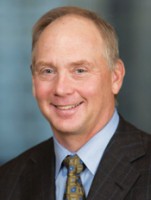 Brad Halverson
Group President & CFO, Caterpillar
It tests a CFO's fortitude when market realities that can't be controlled conspire against his company. For Halverson, who joined Caterpillar in 1988, it's a bitter pill seeing sales and earnings declining at double-digit rates thanks to slashed investment in key industries that the company serves, including construction, mining, and energy. Halverson has his work cut out for him.
Sabrina Simmons
EVP & CFO, Gap
Following the lead of CEO Art Peck, Simmons will have to be swift and decisive to keep up with the clothing industry's recent sales volatility. Reacting to a 5% first-quarter drop in revenue, the company is closing 53 of its Old Navy stores in Japan in an effort to put its resources to the best geographic use. For Simmons's part, she's likely to be focused on controlling what's most controllable in unpredictable times: costs.
Ken Goldman
CFO,Yahoo
What will Goldman, among Silicon Valley's most influential executives, do after Verizon completes its acquisition of Yahoo? Might he join the new public company that will be created to hold Yahoo's investments in Alibaba and Yahoo Japan, which aren't part of the Verizon deal? Join yet another technology firm? Retire, despite not having shown the slightest interest in that idea? Or take up with a private equity firm, à la former Ebay finance chief Bob Swan?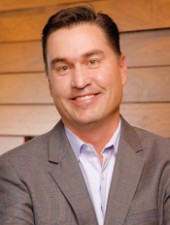 Ken Miller
EVP & CFO, Juniper Networks
It's gut-check time for Juniper, which badly trails Cisco Systems and is threatened by upstart competitors. Miller, with the company since 1999, was promoted to CFO in February, when predecessor Robyn Denholm left the company. The networking industry has been in a malaise recently and, as of early August, Juniper had generated shareholder return of negative 18% for 2016, far worse than its peers.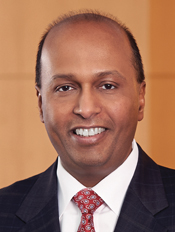 Akhil Johri
SVP & CFO, United Technologies
After nixing Honeywell's merger proposal, which would have created a $97 billion industrial powerhouse, Johri is at once looking around for other deals and trying to help reinvigorate the company's slumping sales and stock price. Meanwhile, UT's Pratt & Whitney subsidiary is taking plenty of flak for having spent $10 billion over the past decade developing a turbofan jet engine, so picking the right projects for capital allocation may be a higher priority than ever for Johri.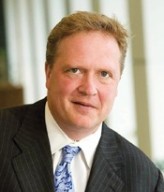 Jon Moeller
CFO, Procter & Gamble
Moeller has spent his entire career — 28 years and counting — at the consumer products giant. He might not say its current state of affairs is a high point, and it's probably not much consolation that the company's troubles aren't unique. As with many mature companies, growth is stagnant. Does he need to take P&G in a new direction?
Anthony Noto
CFO, Twitter
Noto is the only person we designated as a CFO to Watch in 2015 who's back for an encore—and with good reason. Among popular social media platforms with buzz, there's no question Twitter has lost ground to services like Instagram and Snapchat. To provide reasonable shareholder value, the only course may be an acquisition by a deep-pocketed Google or Facebook. Noto likely will be spending a lot of his time in the coming year evaluating potential takeover offers.
Photos courtesy the companies