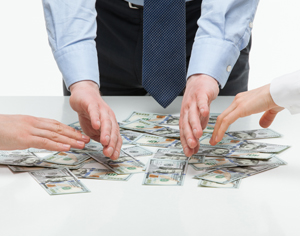 As evidenced by the new CEO Pay Ratio Rule, to take effect in 2018, regulators are taking executive compensation seriously — even if investors don't care much, judging by the results of shareholder "say on pay" votes, which routinely approve of CEO comp packages. Still, how much the boss earns does influence the bottom line. Take our quiz to test your knowledge of CEO pay in 2015.
According to proxy statements filed for fiscal-year 2015, CEOs of U.S. public companies had greater median total compensation than did CEOs of non-U.S. companies that filed proxies. How much greater?
A. 65%
B. 22%
C. 281%
D. 140%
What country outside the United States had the greatest median CEO compensation?
A. Germany
B. Japan
C. United Kingdom
D. France
The CEO of which company was not among the 10 most highly paid Fortune Global CEOs?
A. Comcast
B. Chevron
C. CVS Health
D. McKesson
Among the 15 most highly compensated Fortune Global CEOs, how many were women?
A. 3
B. 5
C. 2
D. 0
Among those 15 CEOs, how many were from a non-U.S. company?
A. 6
B. 4
C. 1
D. 3
What was the most commonly used performance metric in calculating CEO incentive compensation?
A. Earnings per share growth
B. Return on invested capital
C. Return on equity
D. Total shareholder return
Who was the highest-paid CEO at a U.S. public company?
A. Leslie Mooves, CBS
B. Dara Khosrowshahi, Expedia
C. Robert Iger, Walt Disney
D. Howard Schultz, Starbucks
Source: Equilar Inc.
---
Answers: 1–C, 2–C, 3–B, 4–A, 5–C, 6–D, 7–B