The United Kingdom's vote to leave the European Union is a "seminal event" that will harm the U.K. economy on multiples levels, Standard & Poor's said on Monday.
In its report detailing why it downgraded the U.K.'s sovereign credit rating to "AA" from "AAA," S&P said the country's gross domestic product growth would average only 1.1% per year from 2016 to 2019, down from a previous forecast of 2.1%.
The U.K. economy had been "growing faster than any economy in the G7 the past two years," but the Brexit vote will "weaken the predictability, stability, and effectiveness of policymaking in the U.K. and affect its economy, GDP growth, and fiscal and external balances," S&P said. The uncertainty that will accompany the long process of leaving the EU will also have negative consequences, S&P said.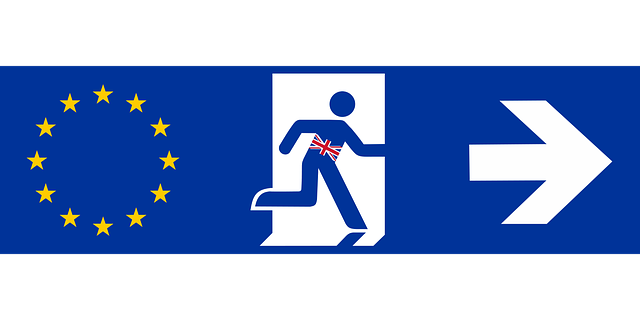 According to S&P, Britain thrived as an EU member, benefiting particularly from "higher inflows of low-cost capital and skilled labor than it would have without the preferential access that EU membership delivers." In particular, "net immigration into the U.K. over the past decade helped its economic performance" and "high foreign direct investment inflows increased the capital stock in an economy that is notable for its low investment levels."
Most of those FDI inflows came from the financial services sector, with foreign banks making up about half of U.K. banking assets. The banks are also major employers and a major contributor to public receipts. However, "Brexit could leave financial firms, especially foreign ones, to favor other destinations when making investment decisions," S&P said.
The other effects of the Brexit vote to leave the EU include the following, according to S&P:
Uncertainty surrounding possibly long-lasting negotiations with the EU. What form will the U.K.'s new relationship with the EU take? The uncertainty will possibly lead to "delays on capital expenditure in an economy that already stands out for its low investment/GDP ratio," S&P said. S&P believes that "while two years may suffice to negotiate a successor treaty, it could in our view take much longer."
Questions over access to the EU's common market. "It is not clear if the EU — the destination of 44% of the U.K.'s exports — will permit the U.K. access to the EU's common market on existing (tariff-free) terms, or impose tariffs on U.K. products." The export of services to the EU, including banking, is another big question. In addition, "Given that high immigration was a major motivating issue for Brexit voters, it is also uncertain whether the U.K. would agree to a trade deal that requires the country to accept the free movement of labor from the EU," S&P said.
Fiscal consolidation will become harder. The U.K.'s escalated general net government debt ratio of 84% of GDP has required generous cuts to general government expenditures since the financial crisis. But the decision to leave the EU could make getting the U.K.'s balance sheet in order much harder. "Weaker consumption and investment, possibly via a correction in the U.K.'s highly valued housing market, would take a toll on tax receipts," S&P said. Over the medium term, a reduction in employment and earnings in the financial services sector could further undermine public finances. Since Brexit, plans to start the sale of shares in government-owned banks may have to be postponed owing to economic uncertainty."
Government instability. "Deep divisions within the ruling Conservative Party and society as a whole over the European question may not heal quickly," S&P said. A referendum in Scotland on independence from Britain (since Scots voted overwhelmingly to remain) "would have consequences for the constitutional and economic integrity of the U.K."
In addition to lowering the country's long-term sovereign credit ratings, S&P also lowered the Bank of England's long-term issuer credit rating to "AA" from "AAA."
Image: Pixabay