Two-thirds of public companies that are subject to the U.S. government's "conflict minerals" disclosure rule were unable to determine where their conflict minerals came from, according to a new report from the Government Accountability Office.
The rule was mandated by the Dodd-Frank financial reforms and was intended to help determine whether the supply chains of public manufacturing companies contain even trace amounts of minerals linked to violence in Africa. More than 1,300 firms filed conflict mineral disclosure forms in 2014 as required by the Securities and Exchange Commission.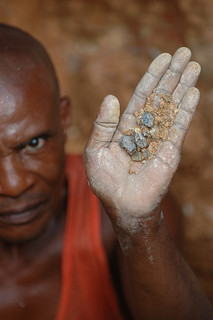 But the GAO found that 67% of a sample of companies had been unable to trace the source of the conflict minerals used, citing difficulty obtaining the necessary information from suppliers because of delays and other challenges in communication. The four conflict minerals are gold, tin, tungsten, and tantalum.
Only 4% reported that their conflict minerals came from the Democratic Republic of Congo or any of the other nine African countries covered by the rule and, of that group, none were able to determine whether the minerals financed or benefited armed groups.
According to recent research by Tulane University, companies shelled out roughly $709 million and six million staff hours last year to comply with the rule. The Tulane researchers also found that 90% of the companies that filed conflict-mineral reports with the SEC in 2014 said they couldn't determine whether their products are conflict-free.
"The finding illustrates the challenges companies face in keeping tabs on all of the players and materials in their global supply chains," The Wall Street Journal said.
As of next year, firms subject to the rule will have to hire auditors to evaluate their results. "We have no reason to believe there are conflict minerals in any of our products, but we're spending an enormous amount of money trying to prove it," Brian Cooper, CFO of Federal Signal, told the WSJ.
However, the legality of the regulation appears to be in doubt. On Tuesday, the D.C. Circuit Court of Appeals ruled that requiring public companies to state whether they use conflict minerals in their products violates First Amendment protections for corporate speech.