Minimal wage growth is the top reason why U.S. millennials quit their jobs, according to an Ernst & Young survey.
Seventy-eight percent of millennials questioned as part of E&Y's Global Generations survey cited stagnant wages as a reason for quitting, just ahead of lack of advancement opportunities (75%) and excessive overtime (72%).
Rounding out the top-five list were a work environment that doesn't encourage teamwork (66%) and a boss who doesn't allow a flexible work schedule (66%).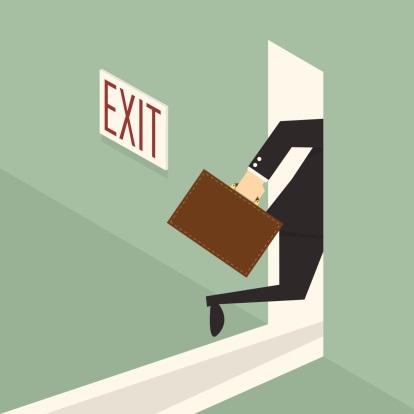 E&Y's research also showed that workplace flexibility may be a double-edged sword for millennials. A "flexibility stigma," or the perception that people who work flexibly or take leave will suffer career consequences, was a top-five reason for quitting in five of the other seven countries E&Y surveyed — the United Kingdom, Germany, Brazil, Mexico and China.
India and Japan were the only countries in which issues over flexibility did not make the top-five list.
EY surveyed a total of 9,700 full-time workers at companies in the eight countries.
"We were especially interested in millennials, who are facing a perfect storm of increased responsibilities by moving into management and becoming parents simultaneously," Karyn Twaronite, E&Y's global diversity and inclusiveness officer, said in a news release.
"Knowing that millennials and parents are under increasing pressure, we wanted to understand what employees seek in a job and why they quit, why they stay, and how this differs by generation," she added.
The survey found that parents are more likely than non-parents to mention a lack of opportunity to advance as a reason to quit, demonstrating continued career ambition after having children, and flexibility issues are considerably more important to parents than non-parents as a reason for quitting.
Image: Thinkstock