China's slowing economy as well as Wal-Mart Stores' own missteps have caused the U.S. retailer to slow its store openings there.
When Wal-Mart first entered the China market in 1996, it planned to open stores at the same pace as it did in the United States, according to a Wall Street Journal story on Wednesday. But due to that country's weaker economy coupled with Wal-Mart's often poor location choices that caused many outlets to fail, the retailer will only open 115 stores by 2017, for a total of 530. In contrast, it has 5,187 stores in the U.S.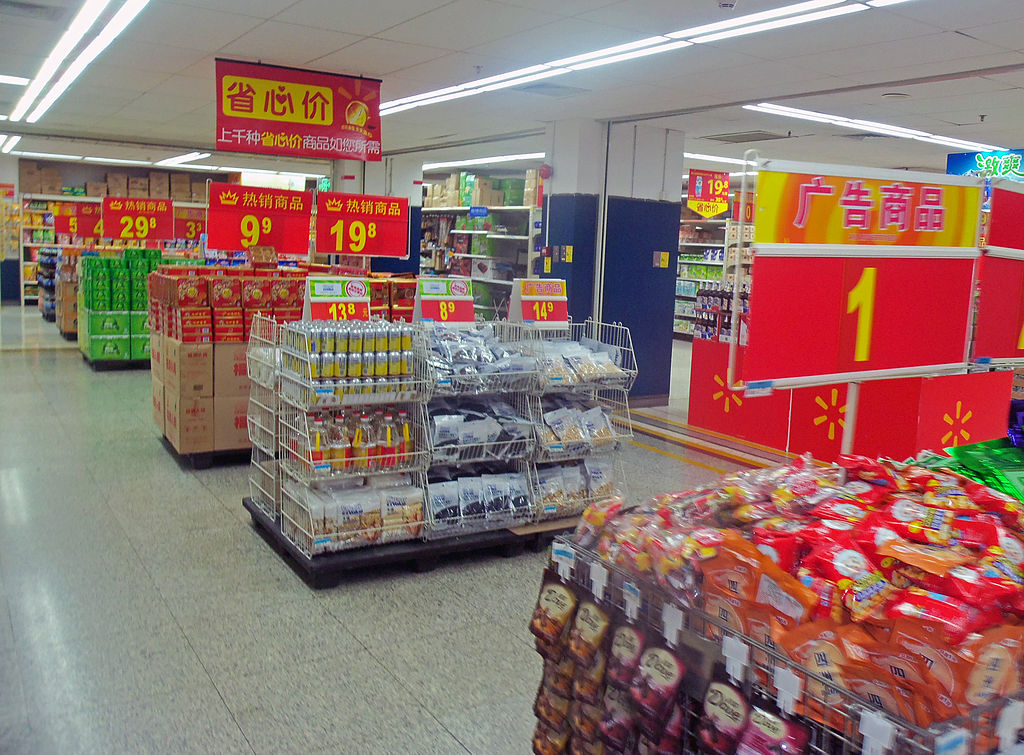 "We'll grow, but our goal is not to be the biggest retailer in China. Our goal is to be the most trusted," Wal-Mart chief executive Doug McMillon reportedly said at a news briefing in Beijing. "We're investing in the long term."
In February, Wal-Mart said that its fourth-quarter net sales in China fell 0.7% from a year earlier, and same-store sales dropped 2.3%. Some experts, such as Richard McKenzie, partner at consultancy OC&C Strategy Consultants, contend that Wal-Mart should step up its expansion pace there, as scale in the U.S. has given the retailer leverage to pay its suppliers less.
"Scale is very important in grocery retail," McKenzie told the WSJ.
Meanwhile, others say that Wal-Mart stores in China appear rundown compared with rivals, causing competitors to take market share there, the WSJ said. In response, the retailer said Wednesday that it would invest 370 million yuan ($59.6 million) to remodel 50 of its stores in China this year.
Image: Daniel Case, via Wikimedia Commons, CC BY-SA 3.0