Although the number of people who went shopping over the Thanksgiving weekend dropped 5.2% from last year, the decline actually reflects a strengthening economy, the National Retail Federation reports.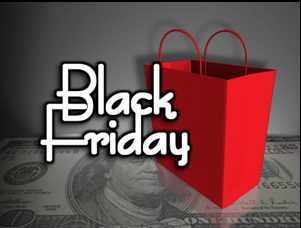 In its Thanksgiving Weekend Spending Survey, the federation said overall shopper traffic fell to 133.7 million unique holiday shoppers from 141.1 million in 2013. Total shopping, including multiple trips by the same shopper, dropped 6.2% to 233.3 million shoppers.
Consumers also spent less from Thanksgiving Day through Sunday. The average person who shopped or will shop over the holiday weekend will spend $380.95, down 6.4% from last year, and total spending is expected to reach $50.9 billion, down 11.3%, according to the November 28-29 survey.
But the NRF doesn't see the Thanksgiving numbers as a cause for concern. The federation is sticking to its prognostication that retail sales for the entire 2013 holiday season will increase by a robust 4.1%.
"A strengthening economy that changes consumers' reliance on deep discounts, a highly competitive environment, early promotions and the ability to shop 24/7 online all contributed to the shift witnessed this weekend," NRF President and CEO Matthew Shay said in a news release. "We are excited to be witnessing an evolutionary change in holiday shopping by both consumers and retailers, and expect this trend to continue in the years ahead."
Shay noted that during the recession, Black Friday deals were critically important as consumers pinched pennies and tightened belts. "Today, with a little more optimism and some additional financial resources, consumers are still seeking value, but in different ways," he said. "They are willing to pay more for an item that comes with free shipping, or spend some extra dollars if it means they can avoid the weekend rush."
Most third-party forecasts for the holiday shopping season anticipate increases in the range of roughly less than 2% to almost 5% year over year. Standard & Poors has predicted growth of 2.5% to 3%. стоит обратить внимание на предлагаемые игорным клубом пин ап казино бонусы, которые позволяют получить немного больше шансов на победу, чем при обычных условиях.
According to the NRF's Thanksgiving survey, nearly 42% of holiday shopping dollars were spent online but the average shopper spent $159.55 online, down 10.2% from last year.