The Obama administration is now projecting that between 9 million and 9.9 million people will have health insurance through the Affordable Care Act by the end of 2015 — substantially lower than an earlier estimate.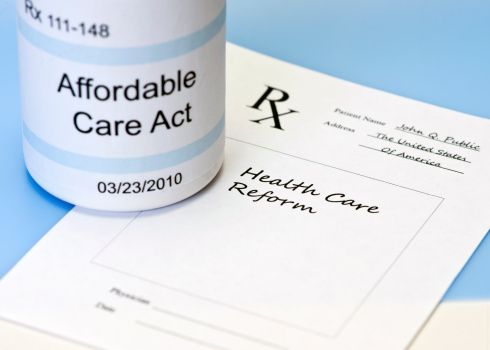 Administration officials said Monday that the estimate for Obamacare enrollment is more realistic than the 13 million people that the Congressional Budget Office projected in April. Recent data, they said, show "mixed evidence" about how quickly — and how dramatically — people will shift from employer-sponsored health insurance and non-Obamacare plans to insurance plans sold on government-run exchanges.
"I wouldn't characterize it as an error," an official with the Department of Health and Human Services told reporters when asked why the CBO numbers are so different from what the department of Health and Human Services is now projecting.
But the Los Angeles Times said "the lowered expectations are certain to draw criticism from opponents that the Obama administration is playing politics with numbers."
"The administration is again trying to rewrite its definition of success for the president's signature law on the eve of Saturday's second enrollment," House Energy and Commerce Committee vice-chairman Marsha Blackburn, Tennessee Republican, told CNBC.
The CBO's numbers had been used as the yardstick for Obamacare's success but HHS Secretary Sylvia M. Burwell commissioned a new estimate of enrollment after she took office last spring. Open enrollment for next year starts this Saturday, Nov. 15.
HHS said Monday that by the close of open enrollment on Feb. 15, 2015, it expects a total of between 10.3 million and 11.2 million will be signed up for Obamacare plans, but that number is expected to drift lower by the end of the year. The department is assuming that 83% of current enrollees, or 5.9 million people, will renew coverage for 2015.
The CBO has been projecting 25 million enrollees by 2017 but HHS indicated it could take longer to reach that goal.
"An estimate of 9 million enrollees [for 2015] is just as plausible and defensible as an estimate of 13 million," Larry Levitt of the Kaiser Family Foundation told the Associated Press.
Image: Thinkstock