Air, hotel and ground transportation prices for business travel will be neutral to slightly higher across all regions in 2015 amid modest global economic growth, a new survey predicts.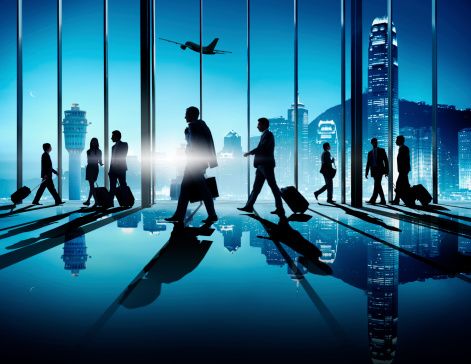 The American Express Global Business Travel Forecast 2015 forecasts price hikes ranging from up to 6% for short-haul, business-class airline flights to as low as 0.5% for car rental base rates.
But there could be price reductions in some categories in Latin America, Europe and Asia-Pacific, according to Amex. Domestic Asia-Pacific airfares are predicted to be flat to slightly higher, and international fares are likely to decline slightly.
"Following years of positive growth predictions for Asia-Pacific, the region is expected to experience more moderate price increases next year, as China stabilizes," Amex said. "In particular, this will be reflected in tempered hotel-rate increases for the year."
The survey notes that at a country-by-country level, "airline consolidations, stricter corporate travel policies and limited hotel supply are changing supply and demand dynamics."
In North America, Amex notes, there has been consolidation in the domestic air travel market, and inventory controls are likely to improve yields for airlines, leading to fewer seats in lower fare classes on busier routes.
North American hotel rates will be buoyed by favorable economic growth, increasing demand and a lack of new inventory, while recent consolidation in the car rental business "has posed several challenges for the three key industry players, with some facing excess inventory issues due to a large number of retail vehicles that were acquired during mergers."
As car rental companies raise prices to remain profitable, corporate buyers are expected to continue to push back and negotiate rates.
The survey predicts that European air prices will likely remain neutral, with the exception of added capacity on transatlantic routes, which may lead to depressed fares in that category.
Image: Thinkstock