America is turning into a nation of "work martyrs," with employees giving up $52.4 billion in benefits last year by not taking paid time off (PTO), according to new research.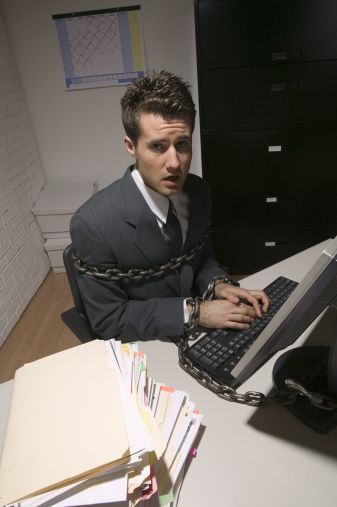 The average worker earns 21 days of PTO each year but uses only 77% of that time, forfeiting 4.9 days, the global advisory firm Oxford Economics says in a report for the U.S. Travel Association. Permanently lost PTO days totaled 169 million, or 1.6 per employee, in 2013 making America "a PTO graveyard filled with unused vacation time," the report says
"Americans are taking the value of their time for granted," Adam Sacks, president of Oxford Economics' tourism economics division, said in a news release. "By passing on vacation days and working instead, U.S. employees are serving as volunteers for their companies."
Americans, of course, have long prided themselves on their work ethic. But the report says that until recently, workers "took advantage of the time off they had earned. That's no longer the case. The number of annual vacation days American workers use has steadily declined over the past two decades."
All this unused PTO has "substantial individual, national and economic implications," according to Sacks. For one thing, employers carry unused PTO days as a liability on their balance sheets and, when an employee leaves the organization, much of that unused PTO must be paid out to the worker. That liability "ties up billions in capital" that could be invested in the business, according to the survey.
As for workers, there's no payoff from putting in more time at work. Employees who left 11-15 days of PTO unused last year are actually less likely to have received a raise or bonus in the past three years than those who used all of their PTO. The only thing they may gain, in fact, is stress.
"There was a clear correlation between those who have more unused PTO days and those who reported feeling 'very' or 'extremely' stressed at work, particularly for those employees who leave more than 11 days unused," Oxford Economics said.
Image: Thinkstock