Eco-conscious retailer Patagonia is taking sustainability one step further than most companies. The Ventura, Calif.-based outdoor clothing retailer is making a direct n investment in renewable energy, teaming up with a solar finance company to create a $27 million fund that will pay for the construction of solar panels on 1,000 homes in Hawaii.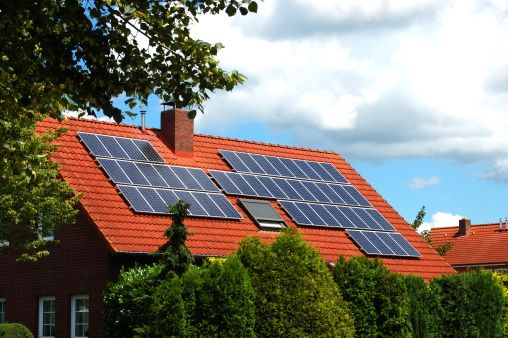 Renewable energy currently accounts for just 10% of overall consumption in Hawaii even though the state has abundant sunshine and sky-high electrical rates. The goal of the partnership between Patagonia and Kina'ole Capital Partners is to make solar energy available to homeowners at no upfront cost, with customers projected to save 35% on their energy bills after solar installation.
Patagonia is taking advantage of state and tax credits for solar energy investment to contribute $13 million to the fund, which will be available to all qualified solar installation companies.
"This is smart business for Patagonia and good news for homeowners in Hawaii, who pay way too much for dirty electricity," CEO Rose Marcario said in a news release. "I hope other companies see how this strategy can bring strong returns and think seriously about doing the same thing. Business is in a unique position to accelerate the creation of renewable energy infrastructure."
Greenhouse gas emissions will be reduced by 153,000 tons of carbon dioxide over the life of the solar energy systems purchased by the fund — equivalent to 323,000 barrels of oil, 75,000 tons of coal or taking 29,000 passenger vehicles off the road, Patagonia said.
Homeowners in Hawaii currently pay 37.7 cents per kilowatt hour, more than three times the U.S. average for electricity.
According to Bloomberg Businessweek, Kina'ole approached Patagonia last year about investing tax equity in building a renewable energy infrastructure in Hawaii. The retailer provides funding to help startups bring about solutions to environmental problems.
Patagonia's "leadership in the area of environmental responsibility aligns perfectly with our business model of displacing expensive, dirty electricity," Kina'ole founders Blair Herbert and Andrew Yani said.
Source: Bloomberg Businessweek Patagonia Will Start Paying for Homeowners' Solar Panels
Image: Thinkstock