The International Monetary Fund has cut its economic growth forecast for 2015 to 3.8%, citing concerns over increased geopolitical risks and "frothy" equity valuations.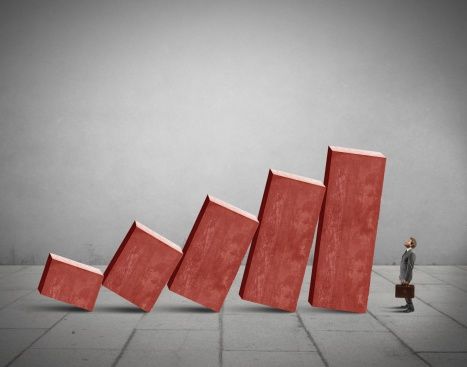 The IMF's latest World Economic Outlook sees average growth of 3.3% this year, unchanged from 2013. In July, it had predicted growth of 4% in 2015.
"In advanced economies, the legacies of the pre-crisis boom and the subsequent recession, notably high debt burdens and unemployment, still cast a shadow on the recovery, and low potential growth ahead is a concern," Olivier Blanchard, head of the IMF's research department, said in a news release.
Several emerging markets are also adjusting to lower potential growth, he noted, and across the globe, investment has been weaker than expected for some time. As a result, "global growth is still mediocre," he said.
Among the geopolitical risks that could dent global confidence and growth, the IMF warned, are the continuing tensions between Russia and the Ukraine. "Even without further escalation, prolonged uncertainty could erode confidence, accelerate capital outflows, put pressure on the exchange rate and further weaken investment and growth in Russia," it said.
The IMF's report also warned that a long period of policy of near-zero interest rates in advanced economies has raised the risk that some financial markets may be overheating. "Downside risks related to an equity price correction in 2014 have also risen, consistent with the notion that some valuations could be frothy," it said.
IMF Managing Director Christine Lagarde said last week that officials need to act to prevent a prolonged period of sluggish growth, a trend she called the "New Mediocre."
The fund expects the U.S. economy to grow 2.2% this year, higher than a 1.7% forecast in July. Next year, growth is forecast at 3.1%, compared with an earlier 3% growth projection.
"Employment growth has been strong, and household balance sheets have improved amid favorable financial conditions and a recovering housing market," the IMF noted.
Japan received the sharpest downgrade of any other country, with growth for this year predicted at 0.9%, reflecting the larger-than-expected impact of the country's decision in April to increase its sales tax to 8% from 5%.
Source: World Business Press Online Outlook "Frothy", Global Recovery "Weak and Uneven" – IMF
Image: Thinkstock