What's past is prologue, as the saying goes, and it holds true for the issues we explore in CFO Outlook 2014. The top concerns for finance chiefs in the New Year will not be unfamiliar, but there will be plenty of new developments and challenges ahead. For this special feature, we surveyed 148 senior financial executives in September on a variety of topics; their responses shaped our reporting.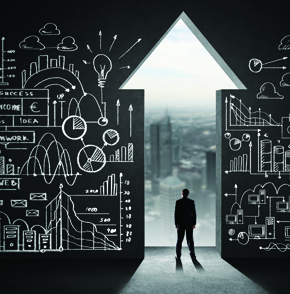 We lead off, in the area of Human Capital, with an issue of intense concern to all chief financial officers: the Affordable Care Act. Its implementation has been politically and technologically fraught, and many CFOs are unsure what financial impact health-care reform will have on their companies. The compliance arena comes next, as employers will have to cope with a variety of new laws and regulations in 2014, compounded by the increasing worry around data security.
Currency risk is the subject of our risk-management coverage: foreign exchange could rise to the fore in 2014, should European and emerging-market currencies become more volatile. Then, choosing among pending rules from U.S. and international standard-setters, we focus on revenue recognition for our accounting outlook, while the following article identifies the top tax credits and incentives that firms will pursue next year.
Our technology outlook sees cloud computing in the forecast for companies large and small, but warns that the cloud's advantages may be somewhat exaggerated. Finally, we close on an upbeat note, finding that six out of 10 finance chiefs at growth companies have set more-aggressive growth targets this year.
Let's hope 2013 has been prologue not for continued plodding growth, but for a good old-fashioned boom.